Zillow's fifth housing forum, took place on July 24 in Washington, D.C. The half-day event brought together top policymakers, housing experts and economists to discuss the future of housing and the big ideas that will shape the 21st century.
Zillow has long been a leader in housing research and regularly hosts political leaders and agency heads looking to speak directly to the tens of millions of Americans who use Zillow each month. Last summer, President Barack Obama sat down with Zillow CEO Spencer Rascoff for a
virtual roundtable
discussion on real estate, answering questions from homeowners, buyers and sellers via social media. Most recently, Zillow hosted HUD Secretary Shaun Donovan in a
town hall
meeting, where he answered questions from homeowners in the audience as well as via social media.
Zillow's July housing forum focused on a variety of top-of-mind topics including: the challenges posed by rising mortgage rates, mortgage finance reform, how to house the millennial generation, new trends in urban and suburban planning and the growth in rental housing.
Watch the full event via the tab on the left side of this page.
Keynote Address by Jason Furman, Chairman of the Council of Economic Advisers
Panel One: Millennials: Housing the Next Generation
Panel Two: Stuck in Place: Will Mortgage Lock-in Damper Residential Mobility?
Panel Three: Are We All New Urbanists Now? Examining the Movement in its Fourth Decade
8:30 a.m.:
Registration and Breakfast
9:00 a.m.:
Welcome
Spencer Rascoff, Chief Executive Officer, Zillow
9:05 a.m.:
Keynote Address
Jason Furman, Chairman of the Council of Economic Advisers
9:35 a.m.:
Panel One: Millennials: Housing the Next Generation
Millennials watched as the housing ecosystem so painstakingly constructed by the Greatest Generation and the Baby Boomers fell like a house of cards during the recession. Now, as they enter the housing market en masse, they bring a host of questions with them. Do they want to buy, or do they really prefer renting? Where will they live, in cities or suburbs? Will their parents' single-family homes be enough to attract them, or do builders need to consider new designs and new amenities targeted at a generation with different priorities? What kinds of housing policies should be considered to ensure this critical generation can continue to have access to housing?
Moderator: Catherine Rampell, Washington Post
Thomas Bozzuto, Chairman and CEO, The Bozzuto Group
Mollie Carmichael, Principal, John Burns Real Estate Consulting
Dowell Myers, Professor, Sol Price School of Public Policy at the University of Southern California
10:45 a.m.:
Morning Break
11:00 a.m.:
Panel Two: Stuck in Place: Will Mortgage Lock-in Damper Residential Mobility?
Since peaking in the early 1980s, mortgage interest rates had been declining slowly and steadily. Until now. While nobody expects rates in the teens again anytime soon, rates in the 5 percent and 6 percent range seem inevitable, bringing a new set of challenges to the housing market. How will rising rates affect housing demand? What will happen to affordability as purchasing power erodes in the face of higher financing costs? Will rising rates push more homeowners to consider ARMs instead of more traditional fixed-rate products? And will the millions of homeowners locked in at today's rock-bottom rates be willing and able to move as rates climb?
Introduction: Stan Humphries, Chief Economist, Zillow
Moderator: Nick Timiraos, Wall Street Journal
Michael Fratantoni, Chief Economist, Senior Vice President of Research and Industry Technology, Mortgage Bankers Association
Christopher Thornberg, Founding Partner, Beacon Economics
Joseph Tracy, Executive Vice President and Senior Advisor to the President, Federal Reserve Bank of New York
Lawrence Yun, Chief Economist and Senior Vice President of Research, National Association of Realtors
12:00 p.m.:
Panel Three: Are We All New Urbanists Now? Examining the Movement in its Fourth Decade
In the late 1970s and early 1980s, a new movement focused on denser, mixed-use development and the creation of diverse, dynamic neighborhoods began to take hold. Now, almost 40 years later, New Urbanism has had an enormous influence on urban planning and design. When even suburbs are being designed like small villages it begs the question are we all New Urbanists now? When and where is urban densification better than suburban development? Are there trade-offs between chic urban design and affordable housing goals? What's the right strategy for growing cities when thinking about building sufficient housing capacity?
Moderator: Diana Olick, CNBC
U.S. Representative Ed Perlmutter, (D-CO)
Wendell Cox, Principal, Demographia
Edward Glaeser, Fred and Eleanor Glimp Professor of Economics, Harvard
John Norquist, John DeGrove Eminent Scholar, Florida Atlantic University's College of Design and Social Inquiry
1:00 p.m.:
Adjourn and Lunch
New speakers are added weekly. Check back here for new speaker and session announcements.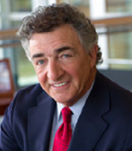 Thomas S. Bozzuto
Chairman and CEO, The Bozzuto Group
During Tom's more than forty-year career, he has overseen and been responsible for the creation of nearly 50,000 residential units with a conservatively estimated value of nearly $7 billion.
In 1988, Tom established The Bozzuto Group of companies with John Slidell, Rick Mostyn and the late Bernie Lubcher. Today, celebrating 26 years in business, the companies provide a broad range of real estate services, including development, construction, property management, homebuilding, and acquisitions. In his role as CEO, Tom directs the development, construction and management of income-producing and for-sale housing in metropolitan areas located throughout the East Coast.
Prior to the formation of The Bozzuto Group, Tom spent thirteen years as Mid-Atlantic Regional Partner at Oxford Development Corporation. He also worked for the James W. Rouse Mortgage Company and, prior to that, the U.S. Department of Housing and Urban Renewal.
A graduate of Hobart College, Tom has a master's degree in Metropolitan Studies from the Maxwell School of Syracuse University. A Congressional Appointee to the Millennial Housing Commission, he also served several terms as a Gubernatorial Appointee to the Maryland Housing Commission and is the current Chairman of the Board of the National Multi Housing Council. In 2008, Tom was honored as recipient of ULI Washington's annual Lifetime Achievement Award, in 2010 was recognized as Delta Associates' Private Sector TrendSetter of the Year, in 2011 was inducted into the Maryland Chamber of Commerce Business Hall of Fame, and in 2012 was recognized as one of The Daily Record's Most Influential Marylanders.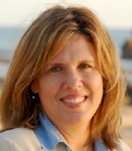 Mollie Carmichael
Principal, John Burns Real Estate Consulting
Mollie Carmichael is a Principal at John Burns Real Estate Consulting. For over 25 years, Carmichael has helped companies increase profits dramatically by understanding the market and consumer first. She is passionate about guiding strategic planning decisions with consumer and market based methodologies in order to optimize financial results. Carmichael has led research efforts throughout the country on masterplan communities and individual neighborhood design where companies. In addition to managing various consulting assignments, Carmichael leads our firm's Consumer Insights research to help our clients understand what consumers value in their homes and communities.
Prior to joining the company, Carmichael served as a Vice President of Strategic Marketing for Lennar, Centex Homes, Pulte Homes/Del Webb and Vice President of Residential Product Planning at The Irvine Company, where she led strategic planning, target land acquisition strategies, acquisition and market study due diligence, consumer and product segmentation, quantitative and qualitative consumer research, competitive research, as well as tactical media planning, model and sales office merchandising.
Carmichael has been quoted in various media publications including the Wall Street Journal, MSNBC, Reuters, Businessweek, and Professional Builder. She has been a speaker on Consumer Insights and innovative planning ideas throughout the country including PCBC, ULI, UBS, and other specific venues.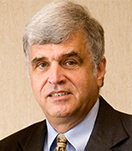 Wendell Cox
Principal, Demographia
Wendell Cox is principal of Demographia, a St. Louis based international public policy consulting firm. He is co-author of the Demographia International Housing Affordability Survey and author of Demographia World Urban Areas. He has conducted research on demographics and urban policy. He is a frequent commentary contributor, having been published in the Daily Telegraph (London), the Wall Street Journal, the National Post (Toronto), the Apple Daily (Hong Kong), La Stampa (Turin), the Australian Financial Review and others. He is also author of the Evolving Urban Form series in newgeography.com, a series of analyses focusing on the spatial expansion of world metropolitan areas, including 25 of the world's 29 megacities.
Wendell Cox was appointed to three terms on the Los Angeles County Transportation Commission, where he served with the leading elected city and county officials as the only private citizen member. He was also appointed to the Amtrak Reform Council and has served as a visiting professor at the Conservatoire National des Arts et Metiers (CNAM), a national university in Paris.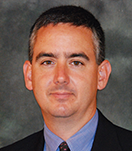 Michael Fratantoni
Chief Economist, Senior Vice President, Research and Industry Technology, Mortgage Bankers Association
Michael Fratantoni is MBA's Chief Economist and Senior Vice President of Research and Industry Technology. In this role, he is responsible for overseeing MBA's industry surveys, benchmarking studies, economic and mortgage originations forecasts, industry technology efforts, and policy development research for both single-family and commercial/multifamily markets. Additionally, Fratantoni is the Executive Director of MBA's Research Institute for Housing America (RIHA) and President of the Mortgage Industry Standards Maintenance Organization (MISMO). He previously served as MBA's Vice President for Single-family Research.
Fratantoni has had nearly twenty years of industry experience including risk management and senior economist positions at Washington Mutual and Fannie Mae. In these roles, he was responsible for assessing macroeconomic, regional, housing, and mortgage market trends, and providing technical expertise regarding credit pricing and mortgage policy issues.
Fratantoni received a Ph.D. in economics from Johns Hopkins University and a B.A. in economics from The College of William and Mary. He has served as an adjunct professor at the University of Washington, and Johns Hopkins, George Washington, and Georgetown Universities and has published papers on housing and mortgage topics in leading economics and real estate finance journals.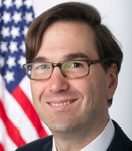 Jason Furman
Chairman of the Council of Economic Advisers
Jason Furman is the Chairman of the Council of Economic Advisers. Prior to this role, he served as Assistant to the President for Economic Policy and the Principal Deputy Director of the National Economic Council. From 2007 to 2008 Furman was a Senior Fellow in Economic Studies and Director of the Hamilton Project at the Brookings Institute. Previously, he served as a Staff Economist at the Council of Economic Advisers, a Special Assistant to the President for Economic Policy at the National Economic Council under President Clinton and Senior Adviser to the Chief Economist and Senior Vice President of the World Bank. Furman was the Economic Policy Director for Obama for America.
Furman, who earned his Ph.D. in economics and a M.A. in government from Harvard University and a M.Sc. in economics from the London School of Economics, has also served as Visiting Scholar at NYU's Wagner Graduate School of Public Service, a visiting lecturer at Yale and Columbia Universities, and a Senior Fellow at the Center on Budget and Policy Priorities. He has conducted research in a wide range of areas, including fiscal policy, tax policy, health economics, Social Security, and monetary policy. In addition to numerous articles in scholarly journals and periodicals, Furman is the editor of several books on economic policy, including Path to Prosperity and Who Has the Cure.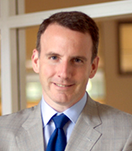 Edward Glaeser
Fred and Eleanor Glimp Professor of Economics
Ed Glaeser is the Fred and Eleanor Glimp Professor of Economics at Harvard, where he also serves as Director of the Taubman Center for State and Local Government and the Rappaport Institute for Greater Boston. He studies the economics of cities, and has written scores of urban issues, including the growth of cities, segregation, crime, and housing markets. He has been particularly interested in the role that geographic proximity can play in creating knowledge and innovation. He received his Ph.D. from the University of Chicago in 1992 and has been at Harvard since then.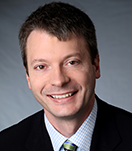 Stan Humphries
Chief Economist, Zillow
Stan is the Chief Economist of Zillow. Stan joined the company as one of its earliest employees in 2005 and created the Zestimate® and its first algorithm. Since that time, Stan has built out the industry-leading economics and analytics team at Zillow. A recognized leader in the real estate industry, Stan is a member of Fannie Mae's Affordable Housing Advisory Council. Prior to joining Zillow, Stan spent five years at Expedia where he ran the advanced analytics team. Before Expedia, Stan served as a researcher and faculty member at the University of Virginia, and was previously a presidential management fellow at NASA, the Office of Science and Technology Policy in the Executive Office of the President, and the technology administration within the Department of Commerce. Stan also served in the U.S. Peace Corps, where he taught high school physics and chemistry in the West African country of Benin. Stan has a Bachelor of Arts degree from Davidson College, a Master of Science in Foreign Service from Georgetown University, and a doctorate in government from the University of Virginia.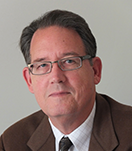 Dowell Myers
Professor, Sol Price School of Public Policy at the University of Southern California
Dowell Myers is a professor in the Sol Price School of Public Policy at the University of Southern California. He is an urban demographer and housing specialist who integrates demographic data (census, surveys, and projections) with housing, urban planning, and public opinion. Myers has directed a series of projections on the changing generational futures of the United States and California. These highlight the surging number of seniors, the slackening growth of young and middle-aged consumers, and the rising contributions of immigrant generations. Myers recently completed a major study (with John Pitkin) for the Mortgage Bankers Association of the growing immigrant contribution in the housing market. He also is the co-author of "Aging Baby Boomers and the Generational Housing Bubble" and "Demographic Forces and Turning Points in the American City." Myers holds graduate degrees from UC-Berkeley and M.I.T.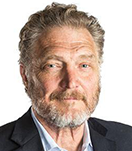 John Norquist
John DeGrove Eminent Scholar, Florida Atlantic University's College of Design and Social Inquiry
John Norquist is the John DeGrove Eminent Scholar at Florida Atlantic University's College of Design and Social Inquiry. He also teaches at DePaul University in Chicago where he lives with his wife and children. For ten years he served as President and CEO of the Congress for the New Urbanism, a Chicago based organization of architects, planners and developers that supports walkable urbanism in cities and suburbs. Norquist served as Mayor of Milwaukee from 1988 to 2004 where he led the successful effort to install a new zoning code, build a 2mile long river walk and remove a mile long section of freeway which resulted in a doubling of downtown Milwaukee's population. Norquist is an enthusiastic supporter of school choice vouchers and credits Milwaukee's program with helping turn around the city's population decline. Norquist also served in the Wisconsin legislature and on the AMTRAK Reform Council where he first met Wendell Cox. Norquist holds BA and Masters degrees from the University of Wisconsin-Madison and served in the US Army Reserve from 1971 to 1977. He is the author of the Wealth of Cities and numerous articles and book chapters. He is currently writing a book on the benefits of removing freeways from cities.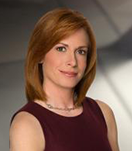 Diana Olick
Real Estate Correspondent, CNBC
Diana Olick is an Emmy Award-winning journalist, currently serving as CNBC's real estate correspondent as well as the author of the "Realty Check" blog on CNBC.com. She also contributes her real estate expertise to NBC's "Today" and "NBC Nightly News with Brian Williams." Prior to joining CNBC in 2002, Olick spent seven years as a correspondent for CBS News. She has a B.A in comparative literature with a minor in Soviet studies from Columbia College in New York and a master's degree in journalism from Northwestern's Medill School of Journalism.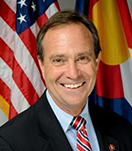 Ed G. Perlmutter
U.S. Representative (D-CO)
Congressman Perlmutter has deep roots in the 7th Congressional District and has lived in Jefferson County his entire life. His grandfather and father ran a concrete business (in what is now the 7th District) for decades. Congressman Perlmutter attended Jefferson County public schools and then worked construction with his father during the summers while in law school at the University of Colorado. He chose to raise his family in the district where his three daughters also attended Jefferson County Public Schools. Congressman Perlmutter currently lives in Arvada with his wife Nancy, a public school teacher.
In 1994, Congressman Perlmutter was elected to the Colorado State Senate as the first Democrat to hold the seat in nearly 30 years. He served two terms and garnered the reputation as a bipartisan bridge-builder and a champion of renewable energy and smart growth policies.
In 2006, Congressman Perlmutter was first elected to represent the 7th Congressional District in Congress and is currently serving in his fourth term. His top priority in the 113th Congress is creating good jobs for the hardworking people in Colorado. Good paying jobs will be maintained and created by promoting energy security and independence by working with the Colorado School of Mines and the National Renewable Energy Laboratory (NREL) and other world-class private sector energy businesses, moving forward with construction of the new VA Hospital and expanding Colorado's role and economic development opportunities in the aerospace industry including the Orion manned space flight program.
In the 113th Congress, Congressman Perlmutter is proud to be assigned to the exclusive Financial Services Committee including the following subcommittees- 1) Capital Markets and Government Sponsored Enterprises (GSE); 2) Monetary Policy and Trade; and 3) Oversight and Investigations. Perlmutter is also co-chair of the New Democrat Coalition Energy Task Force.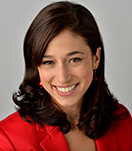 Catherine Rampell
Opinion Columnist, The Washington Post
Catherine Rampell is an opinion columnist at The Washington Post. She previously worked as a reporter for The New York Times, covering economics and launching the award-winning Economix blog. She also wrote theater reviews for The Times. Catherine frequently writes about the job market, women in the workforce, housing, taxes, health care, education, and various other topics, with an emphasis on data-driven journalism. Before that, she worked at The Washington Post as an intern and editorial writer, The Chronicle of Higher Education, NPR, The Village Voice, USA Today, NBC and other news outlets. Catherine has received the Weidenbaum Center Award for Evidence-Based Journalism and is a Gerald Loeb Award finalist. She grew up in South Florida (the New York part) and graduated Phi Beta Kappa from Princeton University.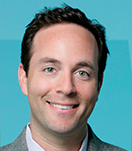 Spencer Rascoff
Chief Executive Officer, Zillow
Spencer Rascoff is the Chief Executive Officer and a Director of Zillow Inc. (NASDAQ: Z), the leading real estate information marketplace. Spencer joined the company as one of its founding employees in 2005 as Chief Financial Officer and Vice President of Marketing and served as its Chief Operating Officer from October 2008 through his promotion to CEO in September 2010. Under Spencer's leadership, Zillow achieved record Web and mobile traffic, record revenue and record profitability in 2011, and successfully completed its IPO in July 2011.
Spencer graduated cum laude from Harvard University, and he serves on Harvard University's Digital Community & Social Networking Advisory Group. Spencer is a member of the Young Presidents' Organization (YPO), and the Policy Advisory Board at the Harvard Joint Center for Housing Studies. Spencer is also on the Boards of Directors of TripAdvisor Incorporated, a publicly traded (NASDAQ: TRIP) travel services company Julep, a privately held beauty brand and Zulily Incorporated, a publicly traded (NASDAQ: ZU) consumer products company.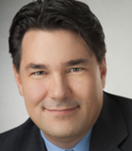 Christopher Thornberg
Founding Partner, Beacon Economics, LLC
Christopher Thornberg is Founding Partner of Beacon Economics, LLC and widely considered to be one of California's leading economists. An expert in economic forecasting, regional economics, labor markets, economic policy, and industry and real estate analysis, he was one of the earliest and most adamant predictors of the sub-prime mortgage market collapse and of the global economic recession that followed in 2008. Dr. Thornberg serves on the advisory boards of Paulson & Co. Inc., one of Wall Street's leading hedge funds, and of the Los Angeles Area Chamber of Commerce, Southern California's largest not-for-profit business federation. Between 2008 and 2012 he served as a chief economic advisor to the California State Controller's Office and was Chair of Controller John Chiang's Council of Economic Advisors. Dr. Thornberg holds a Ph.D in Business Economics from the The Anderson School at UCLA, and a B.S. degree in Business Administration from the State University of New York at Buffalo.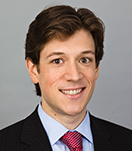 Nick Timiraos
National Economics Correspondent, The Wall Street Journal
Nick Timiraos is a national economics correspondent for The Wall Street Journal in Washington, D.C. He has covered the housing bust and the government's response to the mortgage crisis, including the bailout of finance giants Fannie Mae and Freddie Mac. In 2008, he contributed to the Journal's coverage of the presidential election. He joined the Journal in 2006 and graduated from Georgetown University, where he studied government and American studies.
Joseph Tracy
Senior Advisor to the President, Federal Reserve Bank of New York
Joseph Tracy is an Executive Vice President and Special Advisor to the President in the Federal Reserve Bank of New York. Prior to his current position, he was Director of Research. His primary research interests include housing and urban economics as well as unions and collective bargaining. Prior to joining the New York Fed, Mr. Tracy was an associate professor at Yale University and Columbia University. He holds a BA from University of Missouri and a PhD from the University of Chicago.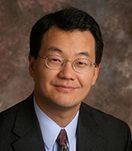 Lawrence Yun
Chief Economist and Senior Vice President of Research, National Association of Realtors
Lawrence Yun is Chief Economist and Senior Vice President of Research at the NATIONAL ASSOCIATION OF REALTORS. He oversees and is responsible for a wide range of research activity for the association including NAR's Existing Home Sales statistics, Affordability Index, and Home Buyers and Sellers Profile Report. He regularly provides commentary on real estate market trends for its 1 million REALTOR members.
Dr. Yun creates NAR's forecasts and participates in many economic forecasting panels, among them Blue Chip and the Harvard University Industrial Economist Council. He appears regularly on financial news outlets, is a frequent speaker at real estate conferences throughout the United States, and has testified before Congress. USA Today in 2008 listed him among the top 10 economic forecasters in the country and he has been named among the Most Influential Real Estate Leaders by INMAN News over the past several years.
Dr. Yun received his undergraduate degree from Purdue University and earned his Ph.D. from the University of Maryland at College Park.
Follow #HousingFuture on Twitter
Submit your questions and follow the action on Twitter via the hashtag
#HousingFuture
.
Past Zillow Housing Forums
Additional Research & Resources