How to Claim Your Home
How do I claim my home to edit the information?
Once you sign in and register, simply type in your address in the search field, click on your address on the map and choose "Correct home facts." Or, click on the "More" tab, then "Claim this home." You will go through an easy process where you can claim your home by name verification or by providing your name and phone number. Once you claim your home, you can modify the home facts by clicking "Edit" on the menu bar.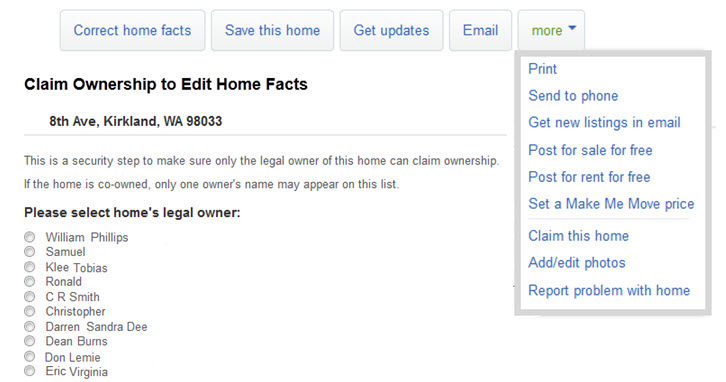 Last updated:
December 18th, 2012


Related questions: