How to edit your home information
I need to adjust the number of bedrooms, bathrooms and square feet. How do I do that?
If you need to correct your home facts, click on "Correct home facts" or "Claim this home" from the "More" option on the home detail page. You'll be prompted to select the home's legal owner from a list. After you claim your home you may want to add photos, change school information or add a description of your neighborhood.
If you have not claimed your home you'll see this option: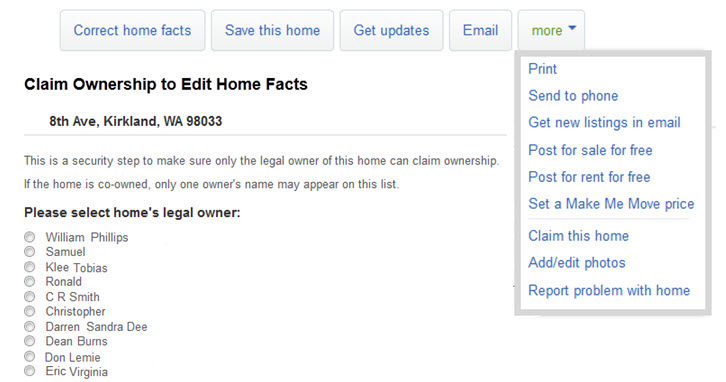 If you have claimed your home you'll see this editing option:

Last updated:
December 18th 2012


Related questions: