Subscribe to home value reports
Signing up for home value reports.
You can sign up for two reports. If the home is currently for sale, you can request price and status change emails. You will receive a Property Alert email about the home as soon as any changes are detected (e.g., newly listed, sale price changes, taken off market, sold, pending, or no longer for sale). The standard home report is a monthly email which contains the Zestimate® home value, trends, plus listings of similar for-sale homes and similar recently sold homes for any home you want to track.
To subscribe, click on "Get updates" and then click submit.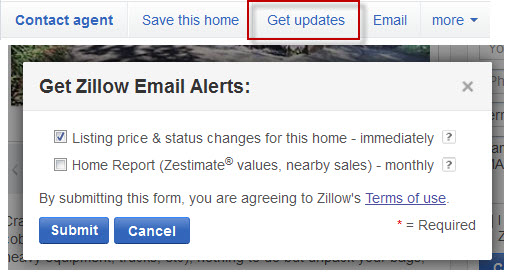 Last updated:
October 24th 2012


Related questions: