How to post a home for rent
How do I post my home for rent on Zillow?
After you log into Zillow, search for your property by entering the address in the search box. Click on the hyperlinked address to get to the home details page. From there, click on Post for sale/rent, located in the lower left-hand corner of the page.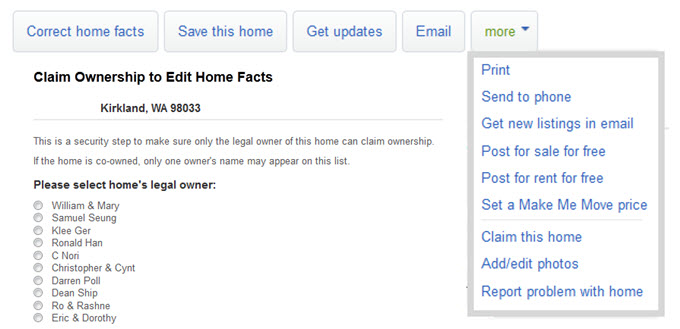 If you have claimed your home, you'll see this editing option:

Last updated:
December 18th 2012


Related questions: