How to post, edit, or remove a home for sale
How do I post my home for sale on Zillow?
After you log in, search for your home or unit by doing a quick search for the address. If you find the home on Zillow, click on the hyperlinked address to get to the home details page. From there, click on Post for sale/rent, located in the lower left-hand corner of the page. You can also hover your cursor over "Homes" and go click on "Post a home for free."

If you have not claimed your home, you'll see this action: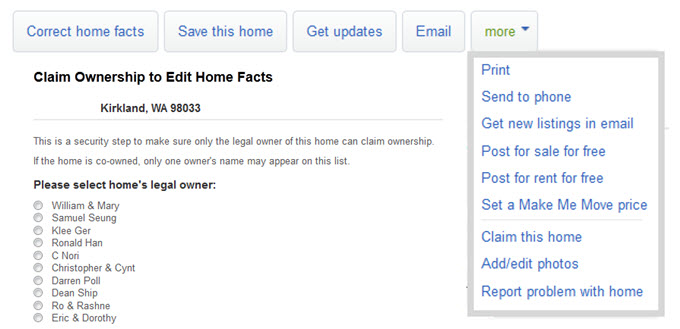 If you have claimed your home or are an agent, you'll see this editing option:

To edit or cancel the listing, click on the Edit button, then click on "Edit listing" or "Cancel listing."
To edit an active listing you must be logged in. Click on Edit listing info.

Last updated:
June 11 2014


Related questions: