How to sync your listings to your Zillow profile
My listings are on Zillow, but not under my profile. How do I sync my listings with my Zillow profile?
Your listings are linked to your Zillow profile by email address. You'll need to make sure that the email address used to syndicate your listings to Zillow matches the email address in your Zillow profile. If you have more than one email address, you can add them to your profile in the account settings section of your profile, to link your listings. This is located at the bottom of the page of your account settings section.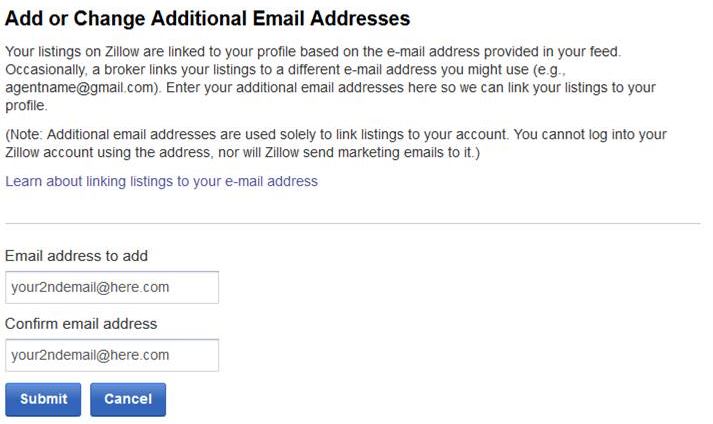 Last updated:
March 4th 2013


Related questions: