Zillow Real Estate Apps for iPhone and iPad
For access to the newest Zillow features, please be sure you are using the most recent version of the Zillow Mobile app. We just released our newest version on September 18, 2013. This incorporates Apple's new 7.0 operating system (iOS 7). Check your app store for updates. We've added cool features such as searching by school districts, and better photo viewing.
School Search: Click on "Filter" at the top, and then tap the blue "Map Options" button. From there, you can filter schools by grade level, school rating and by school boundaries. You can also search by schools from any listing detail page
Photos: We improved the photo quality and ease of viewing.
Google Street View: From any listing, click "More..." at the bottom, and instantly see the home via Google street view.
Map Views: Easily switch between classic and satellite map views.
Filtering your home search is now better than ever! Now that you have downloaded the most updated version, you can search for homes by school ratings and location.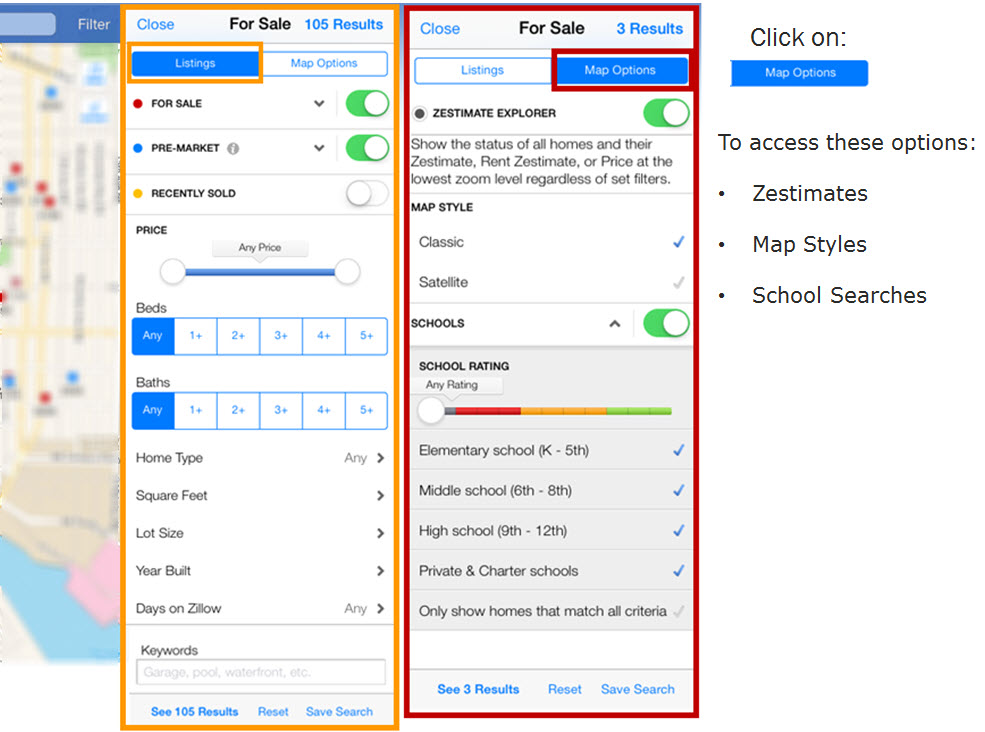 Last updated:
September 18, 2013


More on mobile navigation: