Widgets and Badges
Using widgets and badges for your website
Zillow widgets can be added to your personal website or blog to enhance your visitors' experience. You'll also get co-branding, which means free advertising for you! Widgets are added to your site in three easy steps. For a full list of widgets, click here.
To get started, just choose your widget, copy the HTML and paste the code into your website: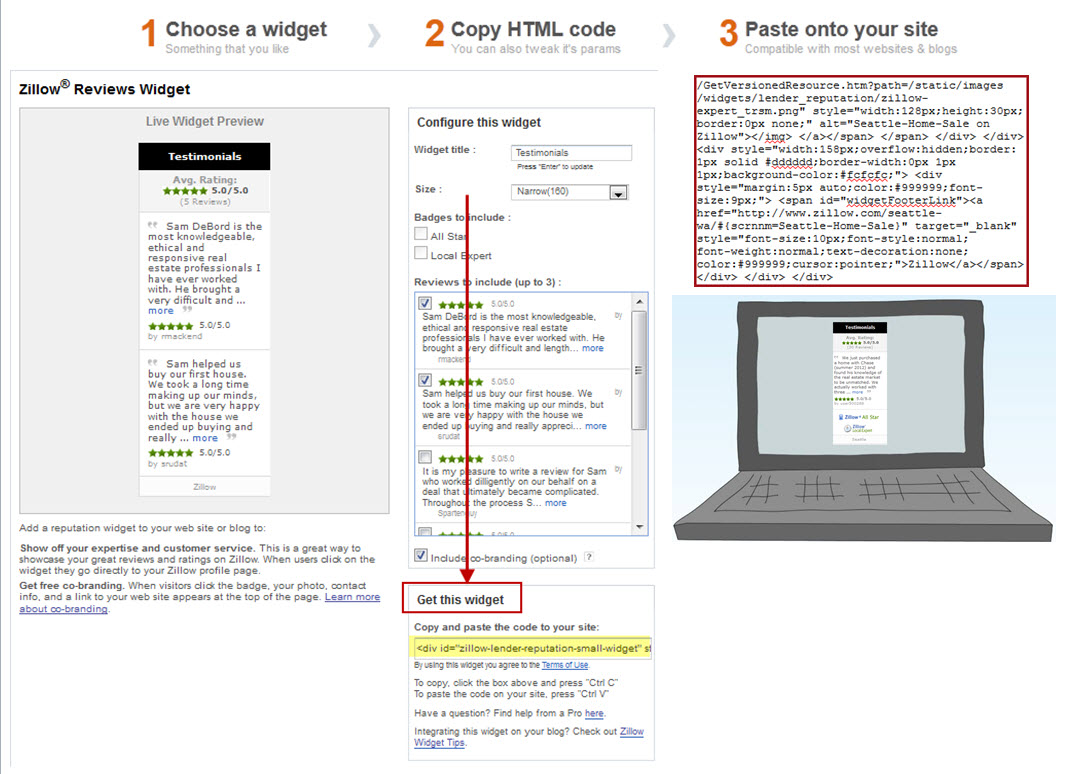 You can also add badges to your site to show off your expertise and promote your Zillow activity. Simply follow the same copy and paste steps as you would for widgets. For a full list of badges, click here.
Here are a two examples of badges you can add:

Last updated:
December 13th 2012


Related questions: