Zillow Co-Marketing
What is Zillow co-marketing?
Zillow's co-marketing program brings together agents and lenders to co-market on Zillow through Zillow's Premier Agent program. It works like this:
A Zillow Premier Agent invites a lender(s) to share marketing costs through the Premier Agent program.
Lenders get featured next to the agent on the agent's Premier Agent website and on Zillow's websites and mobile apps, exposing them to millions of potential clients across the country and down the street.
Who pays for what?:
The agent pays for their Premier Agent advertising subscription.
In turn, the lender gets additional exposure on Zillow as the agent and lender are sharing advertising space on Zillow.
Will the lender always be shown next to the PA?
The lender is always shown unless there are multiple lenders co-marketing with the agent. In that case, the frequency with which the lender is shown is based on how much they are paying compared to other lenders.
Are the agent and lender referring business to each other?
No. Under the co-marketing program, the agent is not referring business to the lender and the lender is not referring business to the agent; they are simply sharing ad space and costs.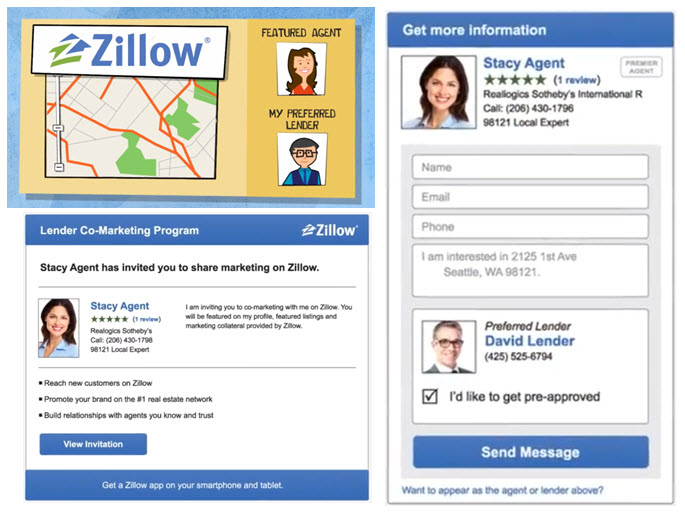 Last updated:
June 26, 2013


Related questions and tools: