Ozzy, Hef, and the Cunninghams all shared something with us: their homes, which we visited through our TV screens. Enjoy the tour and if you know where other interesting homes are located, please . See more Famous TV Homes.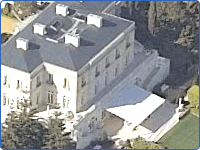 Jed struck oil and then this California super manse became home to Jed, Granny, Elly Mae and Jethro in the 1962-1971 television series "The Beverly Hillbillies."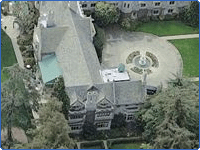 This lavish 14,217-square foot California mansion is home and playground to the perpetually silk-robed octogenarian Hugh Hefner and the Playboy bunnies, where the reality television series "The Girls Next Door" premiered in 2005.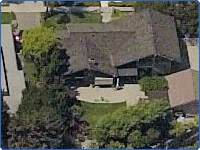 Blended families became vogue, thanks to the popular TV series, "The Brady Bunch" (1969-1974), which was set in a split-level home in Southern California.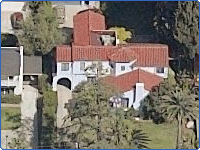 In this 1990's series, the TV home of the Walsh family was situated in one of the nation's most affluent ZIP codes - 90210, but in reality, the home is located in the 91001 ZIP code of Altadena, a town north of Pasadena.
Gables everywhere! This gothic Victorian-style home in L.A. is the perfect setting for the Fisher & Sons Funeral Home, which has that quirky kitty-corner walkway to the street.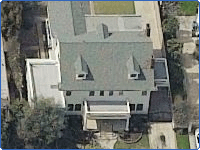 Suburban Milwaukee was the TV site of the popular "Happy Days" series (1974-1984) where the Cunninghams lived and Richie, Potsie, Ralph, and the Fonz would gather, but the real home is located in Los Angeles.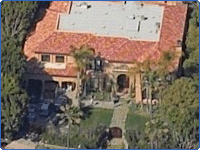 The Osbournes' ornate Beverly Hills residence was home to TV's first reality sitcom where viewers had a front-row seat to the bizarre and unusual life of heavy metal star Ozzy, his wife, Sharon, and kids Jack and Kelly.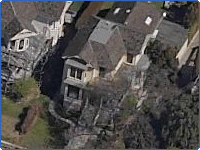 San Francisco is the TV setting of this grand Victorian manor that three sisters inherited from their grandmother. When an antique book in the attic unlocks the sisters' supernatural powers, they go on to live a life of fighting evil. In reality, this home is located in L.A.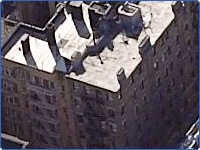 Purple walls and all, Monica's apartment was across from Chandler and Joey's in this building located in New York City's West Village, which really is in the West Village.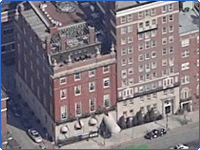 Across from the Boston Common on Beacon Street is the familiar facade of Cheers, the popular pub fictionalized in the long-running sitcom (1982-1993). Cheers was based on the Bull & Finch Pub of the same location. Eventually, the Bull & Finch Pub changed its name to Cheers, where fiction became reality.