Zillow Mortgage Marketplace iPhone® App
How much can you afford? What will the mortgage payment be? Get real-time rates, easy-to-use calculators and more on this elegantly designed mortgage app.
Calculate affordability, monthly mortgage payments, refinancing costs
See live rates and submit a loan request
Get loan quotes from lenders and compare them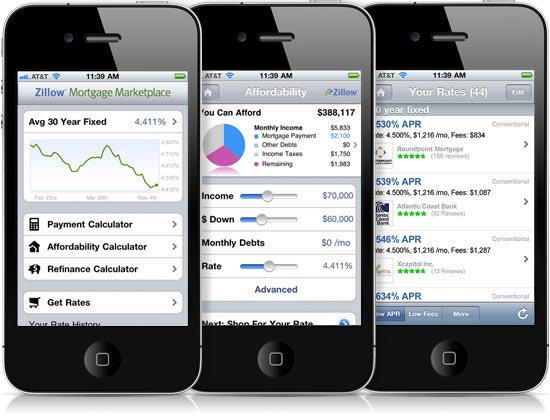 ---
Also on Android:
---
Also on iPhone:

Get answers on the most popular real estate app on the iPhone, which also includes a built-in mortgage app.
---