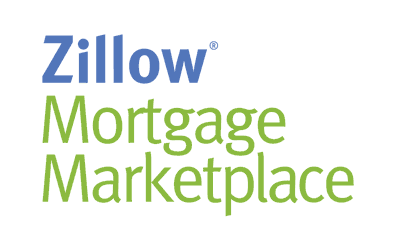 What is Zillow® Mortgage Marketplace?
It's a marketplace where consumers shop and compare live, customized mortgage rates from hundreds of lenders.
It's easy
Just submit a loan request and receive quotes that match your needs in seconds.
It's anonymous
No personal information required. No one will call or email you until you are ready to contact a lender.
It offers low rates
Our open marketplace drives down rates and fees – you won't receive teaser or generic marketing rates.
You can confidently select the lender you prefer based on their reputation with our ratings and reviews system.
How do I use Zillow® Mortgage Marketplace?
Step 1: Submit a loan request
On Zillow Mortgage Marketplace, you'll be prompted to fill in a few fields with your information to get personalized rates.
You are anonymous – your name, address, phone number and Social Security number are not required. However, through Zillow's

secure system,

you provide information – such as the type of mortgage loan you want, your income level, and an assessment of your credit rating. Being truthful and accurate is important since lenders base their loan quote on your information.
Step 2: Receive mortgage quotes
Based on the information you provide, customized mortgage quotes — from numerous confirmed mortgage lenders — will appear on your screen in real-time. These loan quotes will appear adjacent to your loan request.
Each lender is required to divulge all quotes, rates, and lender fees in the mortgage quote that is returned to you. As a result, you will not receive generic marketing rates; each quote will be customized to fit your loan request.
Lenders compete for your business by providing competitive rates and good customer service.
Step 3: Get organized & contact a lender
Once you receive your customized quotes, we encourage you to sort, filter and compare them based upon what matters most to you. Your mortgage quotes will be sorted to highlight the best rates for you from lenders with the lowest APR and good reviews. You can also sort by monthly payment, fees, rate and more. Filtering your results by loan programs and/or points can also help you organize your quotes.
We'd also recommend paying attention to lender reviews – we have tens of thousands of lender ratings and reviews on Zillow.
Contact the mortgage lender you like by e-mail, phone or by visiting their website. Ask more questions or begin closing your loan.
Get low rates anonymously from rated & reviewed lenders.
The affordability calculator is calculated based on the percentage of your income spent.
Use this refinance calculator to help you decide if refinancing makes sense for you.