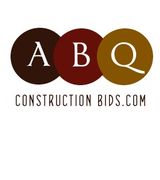 Residential Construction (25 years experience)
Specialties:

Carpentry,
Electrical,
General Contracting,
Plumbing
Add personality to your profile! Tell the community about yourself, your home, and your profession.
Since 1990 Albuquerque Construction Bids.com has been a family owned and operated construction website serving the Albuquerque, Rio Rancho, and Santa Fe areas of New Mexico.
Vincent has been a licensed Electrician since 1991 and a licensed General Contractor since 1994.
Specializing in:
-Residential Construction
· -Commercial Construction
· -Tenant Improvements
· -Electrical
· -Plumbing & Heating
· -Tile & Flooring
· -Remodeling

Albuquerque Construction Bids is more than just a design build construction company. We also offer general and commercial contracting services that run the gamut from drywall and painting to renovation, carpentry, and site surveys.







More
Less
About ABQ Construction Bids: Since 1990 Albuquerque Construction Bids.com has been a family owned and operated construction website serving the Albuquerque, Rio Rancho, and Santa Fe areas of New Mexico.<br/><br/>Vincent has been a licensed&nbsp;Electrician&nbsp;since 1991 and a&nbsp;licensed&nbsp;General Contractor since 1994.<br/><br/>Specializing in:&nbsp;<br/><br/><div>-Residential Construction&nbsp;<br/><br/><p class="MsoListParagraphCxSpMiddle"><!--[if !supportLists]-->&middot;&nbsp; &nbsp; &nbsp; &nbsp; &nbsp;-<!--[endif]-->Commercial Construction</p><p class="MsoListParagraphCxSpMiddle"><!--[if !supportLists]-->&middot;&nbsp; &nbsp; &nbsp; &nbsp; &nbsp;-<!--[endif]-->Tenant&nbsp;Improvements&nbsp;</p><p class="MsoListParagraphCxSpMiddle"><!--[if !supportLists]-->&middot;&nbsp; &nbsp; &nbsp; &nbsp; &nbsp;-<!--[endif]-->Electrical&nbsp;</p><p class="MsoListParagraphCxSpMiddle"><!--[if !supportLists]-->&middot;&nbsp; &nbsp; &nbsp; &nbsp; &nbsp;-<!--[endif]-->Plumbing &amp; Heating&nbsp;</p><p class="MsoListParagraphCxSpMiddle"><!--[if !supportLists]-->&middot;&nbsp; &nbsp; &nbsp; &nbsp; &nbsp;-<!--[endif]-->Tile &amp; Flooring&nbsp;</p><p class="MsoListParagraphCxSpLast"><!--[if !supportLists]-->&middot;&nbsp; &nbsp; &nbsp; &nbsp; &nbsp;-<!--[endif]-->Remodeling&nbsp;<br/></p><div>Albuquerque Construction Bids is more than just a design build construction company. We also offer general and commercial contracting services that run the gamut from drywall and painting to renovation, carpentry, and site surveys.<br/><br/><br/><br/><br/><br/><br/></div></div>