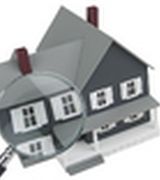 A Plus Inspections Of Texas
Professional Inspector (12 years experience)
Specialties:

Commercial R.E.,
Inspection
Add personality to your profile! Tell the community about yourself, your home, and your profession.
Vision
A+ Inspections of Texas was formed to provide the customer with the highest level of home inspection service possible.
Our inspection area covers Houston, TX and surrounding counties, Dallas-Fort Worth, TX and surrounding counties. We provide inspections in The Woodlands, Conroe, Spring, Tomball, Kingwood, Willis, Huntsville, West Houston, Katy, Cypress, and other places both near and far!

A Balanced Opinion
Buying a home or other property is for most people one of the biggest decisions they will make in their life. It is common at inspections to find a buyer worried about the purchase. We understand this concern, which is fully justifiable. While we seek to uncover all defects, we try to ensure that the buyer is informed about the home they are considering. We do not magnify small problems out of proportion or belittle serious issues.

Promise to the Home Buyer
We commit to offer fair and competitive pricing on our real estate inspection services.
We are committed to fair and factual dealings with our clients.
We are committed to be on time, professional, diligent, and pleasant in all our dealings.
More
Less
About A Plus Inspections Of Texas: <p class="text" style="text-align: left;"><strong><font>Vision<br/></font></strong><font>A+ Inspections of Texas was formed to provide the customer with the highest level of home inspection service possible. &nbsp;</font></p><p class="text" style="text-align: left;"><font>Our inspection area covers Houston, TX and surrounding counties, Dallas-Fort Worth, TX and surrounding counties. We provide inspections in The Woodlands, Conroe, Spring, Tomball, Kingwood,&nbsp; Willis, Huntsville, West Houston, Katy, Cypress, and other places both near and far!</font></p><p class="text" style="text-align: left;"><font><br/><strong>A Balanced Opinion</strong></font></p><p class="text" style="text-align: left;">Buy<font>ing a home or other property is for most people one of the biggest decisions</font> they will make in their life.&nbsp; It is common at inspections to find a buyer worried about the purchase.&nbsp; We understand this concern, which is fully justifiable.&nbsp; While we seek&nbsp; to uncover all defects, we try to ensure that the buyer is informed about the home they are considering.&nbsp;&nbsp; We do not magnify small problems out of proportion or belittle serious issues.</p><p class="text" style="text-align: left;"><font>&nbsp;<br/></font><strong><font>Promise to the Home Buyer<br/></font></strong><font>We commit to offer fair and competitive pricing on our real estate inspection services.<br/>We are committed to fair and factual dealings with our clients.<br/>We are committed to be on time, professional, diligent, and pleasant in all our dealings.</font></p>