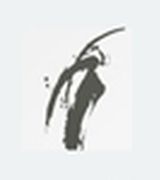 Specialties:

Interior Design,
Space Planning
Add personality to your profile! Tell the community about yourself, your home, and your profession.
I studied Fine Arts at the State University of N.Y. at Buffalo (portfolio acceptance), taught Art to grades 2-11 in theWashington, D.C. area, and then went to the University of Michigan to get a Master of Arts degree in Adult Education and Community Development. In Columbus, Ohio, I taught in the healthcare field, and, after working and havingtwo sons, I went back to school at Ohio State University, where I earned a Ph.D. in Adult Education, with concentrations in Organizational Development (through the Fisher College of Business, OSU), Healthcare Education, and Research. I served on the Faculty at OSU, and taught in Allied Medicine and Family Medicine at OSU and Grant Medical Center, Columbus, Ohio.
In 1998, I decided to go "back to my artistic roots" and I appliied and was accepted to the Columbus College of Art and Design (CCAD-portfolio acceptance) where I majored in Interior Design. With my business management skills, I opened my own full-service Interior Design firm, Ambiance Interior Design, LLC. My 1500 square foot studio and showroom enabled me to work in a fully-equipped space to help clients with design plans, product selections, and all their other needs.
Our homes are our refuge; we all have an emotional attachment to the place where we play, live, learn, raise our children, nurture our relationships. Each of us has a dream of how we would like to live, and our home is a special place where we are priviledged to play out our lives. My job is to help you fulfill your lifestyle needs (what works for you and your family) and to make your aesthetic dreams for your home come true. I act as a facilitator in the design process; I never tell you what to do,rather, I help you examine and pinpoint your needs and work as a partner with you to make your home special, unique, and incredibly beautiful!
More
Less
About Ambiance Interior Design: <p>I studied Fine Arts at the State University of N.Y. at Buffalo (portfolio acceptance), taught Art to grades 2-11 in theWashington, D.C. area, and then went to the University of Michigan to get a Master of Arts degree in Adult Education and Community Development. &nbsp;In Columbus, Ohio, I taught in the healthcare field, and, after working and havingtwo sons, I went back to school at Ohio State University, where I earned a Ph.D. in Adult Education, with concentrations in Organizational Development (through the Fisher College of Business, OSU), Healthcare Education, and Research. &nbsp;I served on&nbsp;the Faculty at OSU, and taught in Allied Medicine and Family Medicine at OSU and Grant Medical Center,&nbsp;Columbus, Ohio.<br/>In 1998, I decided to go "back to my artistic roots" and I appliied and was accepted to the Columbus College of Art and&nbsp;Design (CCAD-portfolio acceptance) where I majored in Interior Design.<strong>&nbsp;</strong>&nbsp; &nbsp; &nbsp; &nbsp; &nbsp; &nbsp; &nbsp; &nbsp; &nbsp; &nbsp; &nbsp; &nbsp; &nbsp;With my business management skills, I opened my own full-service Interior Design firm, Ambiance Interior Design, LLC.&nbsp;My 1500 square foot studio and showroom enabled me to work in a fully-equipped space to help clients with design plans,&nbsp;product selections, and all their other needs. &nbsp;<strong>&nbsp;</strong>&nbsp;&nbsp; &nbsp; &nbsp; &nbsp; &nbsp; &nbsp; &nbsp; &nbsp; &nbsp; &nbsp; &nbsp; &nbsp; &nbsp; &nbsp; &nbsp;<br/>Our homes are our refuge; we all have an emotional attachment to the place where we play, live, learn, raise our children,&nbsp;nurture our relationships. &nbsp;Each of us has a dream of how we would like to live, and our home is a special place where we&nbsp;are priviledged to play out our lives. &nbsp; My job is to help you fulfill your lifestyle needs (what works for you and your family) and to make your aesthetic dreams for your home come true. &nbsp;I act as a facilitator in the design process; I never tell you what to do,rather, I help you examine and pinpoint your needs and work as a partner with you to make your home special, unique, and incredibly beautiful!</p>