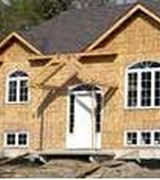 Office Manager (11 years experience)
Specialties:

Commercial R.E.,
Inspection
Add personality to your profile! Tell the community about yourself, your home, and your profession.
Whether you need a home inspection, you're building a new home or you're a Municipality looking for a way to meet state requirements and your budget, we can help you!
Home Inspections
County Construction Inspections
Code Inspections for Municipalities
Commercial Inspections
VIP Insurance Inspections
Construction Consultant
FHA Inspections
Certified Plans Examination
Area Wide Inspections has the combination of education and experience that you need!
25+ years of construction industry experience
15 years of inspection experience
TREC Licensed as a Professional Inspector (#7731)
ICC Certified in Residential Inspections
ICC Certified in Commercial Inspections
ICC Certified in Plans Examination
ICC Certified in Residential Plumbing Inspections
More
Less
About Area Wide Inspections: <p>Whether you need a home inspection, you're building a new home&nbsp;or you're a Municipality looking for a way to meet state requirements and your budget, we can help you!</p><ul><li style="margin-top: 0px; margin-bottom: 0px;">Home Inspections</li><li style="margin-top: 0px; margin-bottom: 0px;">County Construction Inspections</li><li style="margin-top: 0px; margin-bottom: 0px;">Code Inspections for Municipalities</li><li style="margin-top: 0px; margin-bottom: 0px;">Commercial Inspections</li><li style="margin-top: 0px; margin-bottom: 0px;">VIP Insurance Inspections</li><li style="margin-top: 0px; margin-bottom: 0px;">Construction Consultant</li><li style="margin-top: 0px; margin-bottom: 0px;">FHA Inspections</li><li style="margin-top: 0px; margin-bottom: 0px;">Certified Plans Examination</li></ul><p>Area Wide Inspections has the combination of education and experience that you need!</p><ul><li style="margin-top: 0px; margin-bottom: 0px;">25+ years of construction industry experience</li><li style="margin-top: 0px; margin-bottom: 0px;">15 years of inspection experience</li><li style="margin-top: 0px; margin-bottom: 0px;">TREC Licensed as a Professional Inspector (#7731)</li><li style="margin-top: 0px; margin-bottom: 0px;">ICC Certified in Residential Inspections</li><li style="margin-top: 0px; margin-bottom: 0px;">ICC Certified in Commercial Inspections</li><li style="margin-top: 0px; margin-bottom: 0px;">ICC Certified in Plans&nbsp;Examination</li><li style="margin-top: 0px; margin-bottom: 0px;">ICC Certified in Residential Plumbing Inspections</li></ul>