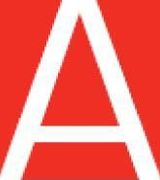 Interior Designer (15 years experience)
Specialties:

Staging,
Interior Design
Add personality to your profile! Tell the community about yourself, your home, and your profession.
Kent Brasloff is a New York-based interior designer and entrepreneur. From 2000 he has been Principal in his own residential design firm with clients throughout the New York Metropolitan area, Florida and the Mid-West.
Dedicated to designing relevant interiors that establish order, inspire creativity and generate productivity for his clients -- through the prism of interior design -- Brasloff ultimately transforms rooms into environments that his clients can live, work and grow in for years to come. Working in high-rises and free-standing homes alike, his work has been termed "contemporary without being cold."
Brasloff's projects, interviews and articles on design have been published variously by Kravet Design Share, Bobvila.com, New York Spaces Magazine, the Los Angeles Times, the Tokyo Shin bun, Kitchen & Bath Design News and Hearst's House Beautiful Home Remodeling and Decorating. In addition, he has appeared on cable access programs Beautiful Living with Christopher Ong and Design Your Life with Colette Whitney. Wainscot Media has named him a "designer to watch."
His weekly blog, Design Discourse (askkentandco.wordpress.com), was created to directly answer and demystify broad-based consumer concerns about working with interior design professionals.
Brasloff serves as the 2013-2016 President of the Board of the National Kitchen and Bath Association-Manhattan Chapter and is a Co-founder and Co-Director of the Independent Interior Designers' Forum.
He is proud to have served the New York design community on the planning committees for the Educational Forum for Design Professionals, the New York Home Furnishings and Design Organizations Coalition Summer Social and as a design consultant for the Architectural Digest Home Design Show.
Holding a Bachelor of Fine Arts degree in Illustration and Design from the University of Kansas at Lawrence and an Associate of Occupational Studies degree in Merchandising and Management from the Tobė-Coburn School for Fashion Careers in New York, Brasloff interned at fashion and interior trend forecaster Nigel French Enterprises in London, England prior to working as an independent design assistant and as a design business manager at four Manhattan-based design firms.
In private life, Brasloff is an accomplished "amateur" cook and baker, loves historic biography and maintains his favorite color is leopard!
More
Less
About Kent Brasloff: <!--[if gte mso 9]><xml> <o:OfficeDocumentSettings> <o:TargetScreenSize>800x600</o:TargetScreenSize> </o:OfficeDocumentSettings> </xml><![endif]-->Kent Brasloff is a New York-based interior designer and entrepreneur.&nbsp; From 2000 he has been Principal in his own residential design firm with clients throughout the New York Metropolitan area, Florida and the Mid-West. <br/><br/><p class="MsoNormal">Dedicated to designing relevant interiors that establish order, inspire creativity and generate productivity for his clients -- through the prism of interior design -- Brasloff ultimately transforms rooms into environments that his clients can live, work and grow in for years to come.&nbsp; Working in high-rises and free-standing homes alike, his work has been termed "contemporary without being cold."&nbsp;</p><p class="MsoNormal">Brasloff's projects, interviews and articles on design have been published variously by <em>Kravet Design Share</em>, <em>Bobvila.com</em>, <em>New York Spaces Magazine</em>, the <em>Los Angeles Times</em>, the <em>Tokyo Shin bun</em>, <em>Kitchen &amp; Bath Design News</em> and Hearst's <em>House Beautiful Home Remodeling and Decorating</em>.&nbsp; In addition, he has appeared on cable access programs <em>Beautiful Living</em> with Christopher Ong and <em>Design Your Life</em> with Colette Whitney.&nbsp; Wainscot Media has named him a "designer to watch."</p><p class="MsoNormal">His weekly blog, <em>Design Discourse</em> (askkentandco.wordpress.com), was created to directly answer and demystify broad-based consumer concerns about working with interior design professionals.</p><p class="MsoNormal">Brasloff serves as the 2013-2016 President of the Board of the National Kitchen and Bath Association-Manhattan Chapter and is a Co-founder and Co-Director of the Independent Interior Designers' Forum.</p><p class="MsoNormal">He is proud to have served the New York design community on the planning committees for the Educational Forum for Design Professionals, the New York Home Furnishings and Design Organizations Coalition Summer Social and as a design consultant for the Architectural Digest Home Design Show.</p><p class="MsoNormal">Holding a Bachelor of Fine Arts degree in Illustration and Design from the University of Kansas at Lawrence and an Associate of Occupational Studies degree in Merchandising and Management from the Tob&#279;-Coburn School for Fashion Careers in New York, Brasloff interned at fashion and interior trend forecaster Nigel French Enterprises in London, England prior to working as an independent design assistant and as a design business manager at four Manhattan-based design firms.</p><p class="MsoNormal">In private life, Brasloff is an accomplished "amateur" cook and baker, loves historic biography and maintains his favorite color is leopard!</p><!--[if gte mso 9]><xml> <m:mathPr> <m:mathFont m:val="Cambria Math"/> <m:brkBin m:val="before"/> <m:brkBinSub m:val="=="/> <m:smallFrac m:val="off"/> <m:dispDef/> <m:lMargin m:val="0"/> <m:rMargin m:val="0"/> <m:defJc m:val="centerGroup"/> <m:wrapIndent m:val="1440"/> <m:intLim m:val="subSup"/> <m:naryLim m:val="undOvr"/> </m:mathPr></w:WordDocument> </xml><![endif]--><!--[if gte mso 9]><xml> </xml><![endif]--><!--[if gte mso 10]> <style> /* Style Definitions */ table.MsoNormalTable {mso-style-name:"Table Normal"; mso-style-parent:""; font-size:10.0pt; font-family:"Times New Roman","serif";} </style> <![endif]-->