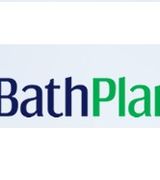 Specialties:

Plumbing,
Bathroom Remodeling
Add personality to your profile! Tell the community about yourself, your home, and your profession.
Bath Planet® of Albuquerque offers the most extensive line of premium acrylic bathroom solutions to ensure your bathroom remodeling project is done on time and on budget. In fact, we can transform your bathroom from rundown and old to beautiful and new in as little as one day! Why would you want installers coming in your house for weeks and tearing up where you live? It is time consuming, disruptive, and most importantly expensive so don't do that ever again.
With Bath Planet® of Albuquerque, we have the right solution for any bathroom on any budget. Our bath systems are comprised of high quality bathliners, replacement bathtubs, and bath wall surrounds, while our shower systems offer an exquisite line of replacement shower bases, and shower wall surrounds. Our assortment of accessible solutions is second to none. From walk-in tubs and tub-to-shower conversions to barrier-free shower bases, Bath Planet® of Albuquerque will make sure you or a loved one is safe and can confidently regain their bathing independence. In order to compliment your bathroom, we have a variety of shower doors & rods, along with beautiful accessories.
More
Less
About Bath Planet: <p><strong>Bath Planet&reg;&nbsp;of Albuquerque</strong>&nbsp;offers the most extensive line of premium acrylic bathroom solutions to ensure your bathroom remodeling project is done on time and on budget. In fact, we can transform your bathroom from rundown and old to beautiful and new in as little as one day! Why would you want installers coming in your house for weeks and tearing up where you live? It is time consuming, disruptive, and most importantly expensive so don't do that ever again.</p><p>With&nbsp;<strong>Bath Planet&reg;&nbsp;of Albuquerque</strong>, we have the right solution for any bathroom on any budget. Our bath systems are comprised of high quality bathliners, replacement bathtubs, and bath wall surrounds, while our shower systems offer an exquisite line of replacement shower bases, and shower wall surrounds. Our assortment of accessible solutions is second to none. From walk-in tubs and tub-to-shower conversions to&nbsp;barrier-free shower bases,&nbsp;<strong>Bath Planet&reg;&nbsp;of Albuquerque</strong>&nbsp;will make sure you or a loved one is safe and can confidently regain their bathing independence. In order to compliment your bathroom, we have a variety of shower doors &amp; rods, along with beautiful accessories.</p>