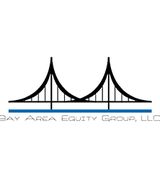 Real Estate Investment Specialists (7 years experience)
Specialties:

Listing Agent,
Foreclosure,
Short-Sale,
Property Management
Add personality to your profile! Tell the community about yourself, your home, and your profession.
Bay Area Equity Group was founded in 2008 to fill a need in the real estate market. Since its inception, there have been many imitators claiming to be similar, yet BAEG remains the original turn-key real estate investment firm able to harness the high returns of the Midwest. The company has achieved the lasting loyalty of it's clients by providing investors the peace of mind of an In House Home Warranty Plan and Rental Income Protection Plan with every one of it's properties.
Bay Area Equity Group LLC has taken advantage of low real estate prices in selected areas of the continental United States thorough focused research and targeting of key geographic areas. Through the use of this research and targeting we have been able to acquire the real estate properties offered to our investors well below market prices and values. Depending on need, these homes are then rehabilitated and rented out to tenants by our local property management partners.

Based on the volume and diversity of our holdings, we have engineered a rent insurance program that ensures our investors receive the rent from their investment properties despite a loss of tenants or other adverse conditions pertaining to the investment.
As with any investment there is risk. However, we offer complete transparency to our process and our team is constantly researching the best leverage for your dollar in this current real estate market.
Our research combines rental occupancy rates, neighborhood statistics, the current real estate market conditions, rehabilitation costs, and economic data when formulating our investment strategies. Our success relies on the success of our products because we offer to manage them for you.
More
Less
About BayAreaEquityLLC: <p>Bay Area Equity Group was founded in 2008 to fill a need in the real estate market. Since its inception, there have been many imitators claiming to be similar, yet BAEG remains the original turn-key real estate investment firm able to harness the high returns of the Midwest.&nbsp;&nbsp;The company&nbsp;has achieved the lasting loyalty of it's clients by providing investors the peace of mind of an In House Home Warranty Plan and Rental Income Protection Plan with every one of it's properties.</p><p>Bay Area Equity Group LLC has taken advantage of low real estate prices in selected areas of the continental United States thorough focused research and targeting of key&nbsp;geographic areas.&nbsp;&nbsp;Through the use of this research and targeting we have been able to&nbsp;acquire the real estate properties offered to our investors well below market prices and values.&nbsp; Depending on need, these homes are then rehabilitated and rented out to tenants by our local property management partners.<br/><br/>Based on the volume and diversity of our holdings, we have engineered a rent insurance program&nbsp;that ensures our investors receive the rent from their investment properties despite a loss of tenants or other adverse conditions pertaining to the investment.</p><p>As with any investment there is risk. However, we offer complete transparency to our process and our team is constantly researching the best leverage for your dollar in this&nbsp;current real estate market.</p><p>Our research combines rental occupancy rates, neighborhood statistics,&nbsp;the current real estate market conditions,&nbsp;rehabilitation costs,&nbsp;and economic data when formulating our investment strategies. Our success relies on the success of our products because we offer to manage them for you.</p>