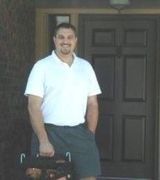 ASHI CERIFIED HOME INSPECTOR (12 years experience)
Specialties:

Inspection
Add personality to your profile! Tell the community about yourself, your home, and your profession.
I will work hard to earn your trust and respect. At the conclusion of your inspection, once you've reviewed your report, If you're not satisfied that a complete and thorough inspection has been conducted on your behalf, I will refund your inspection fee (certain conditions apply)."


What do we inspect? All inspections are performed to exceed the American Society of Home Inspectors Standard of Practice



Grounds Inspection: Driveways, Walkways, Retaining Walls, Fences, Gates, Automatic Sprinklers,Overall Landscape Condition.

Roof Inspections: Roof Covering, Gutters and Downspout's, Chimneys, Flashed penetrations (vents, skylights,ect.)

Structural Component Inspection: Foundation, Support Structures, Framing, Sheathing


Insulation and Ventilation Inspection: Attics, Walls, Floors, Crawl Spaces, Ventilation Fans (whole house, bath exhaust,etc.)

Exterior Inspection: Siding, Trim, Doors, Windows, Decks, Patios

Electrical Inspection: Service Entrance, Disconnects, Main and Sub Panels, Grounding, Bonding, Breakers, Switches, Outlets (including ground fault circuit interrupters), Fixtures, Smoke detectors.

Plumbing Inspection: Water and Gas (or Oil) Supply Lines and Shut-Offs, Water Pressure, Water Heaters, Safety Valves, Fixtures, Traps, Drains, Functional Flow and Drainage.

HVAC Inspection: Controls and Thermostats, Heating/Cooling Components, (e.g: furnaces,heat pumps, etc.) Supply and Discharge lines, Venting, Filters, Ductwork, Registers, Fireplaces and Inserts, Heat Lamps.

Appliance Inspection: Clothes Washers, Dryers, Ranges, Refrigerators/Freezers, Dishwashers, Disposals, Built-In Microwaves, Ceiling Fans.

General Interior Inspection: Ceilings, Walls, Floor Coverings, Doors, Cabinetry, Countertops.


More
Less
About Boise Home Inspector: <h3><strong class="styleHW12b">I will work hard to earn your trust and respect.&nbsp;At the conclusion of your inspection, once you've reviewed your report, If you're not satisfied that a complete and thorough inspection has been conducted on your behalf, I will refund your inspection fee (<a rel="nofollow" href="http://www.homeworksinspect.com/boise-idaho-home-inspection-satisfaction-guarantee.htm">certain conditions apply</a>)."</strong></h3><h3><br/></h3><table width="99%" border="0" align="left"><tbody><tr><td align="left"><strong>What do we inspect?</strong> All inspections are performed to exceed the American Society of Home Inspectors Standard of Practice<br/><br/> </td></tr><tr><td align="left"><strong><br/> Grounds Inspection:</strong> Driveways, Walkways, Retaining Walls, Fences, Gates, Automatic Sprinklers,Overall Landscape Condition.</td></tr><tr><td align="left"><strong><br/> Roof Inspections:</strong> Roof Covering, Gutters and Downspout's, Chimneys, Flashed penetrations (vents, skylights,ect.)</td></tr><tr><td align="left"><strong><br/> Structural Component Inspection:</strong> Foundation, Support Structures, Framing, Sheathing<br/> </td></tr><tr><td align="left"><strong><br/> Insulation and Ventilation Inspection:</strong> Attics, Walls, Floors, Crawl Spaces, Ventilation Fans (whole house, bath exhaust,etc.)</td></tr><tr><td align="left"><strong><br/> Exterior Inspection:</strong> Siding, Trim, Doors, Windows, Decks, Patios</td></tr><tr><td align="left"><strong><br/> Electrical Inspection:</strong> Service Entrance, Disconnects, Main and Sub Panels, Grounding, Bonding, Breakers, Switches, Outlets (including ground fault circuit interrupters), Fixtures, Smoke detectors.</td></tr><tr><td align="left"><strong><br/> Plumbing Inspection:</strong> Water and Gas (or Oil) Supply Lines and Shut-Offs, Water Pressure, Water Heaters, Safety Valves, Fixtures, Traps, Drains, Functional Flow and Drainage.</td></tr><tr><td align="left"><strong><br/> HVAC Inspection:</strong> Controls and Thermostats, Heating/Cooling Components, (e.g: furnaces,heat pumps, etc.) Supply and Discharge lines, Venting, Filters, Ductwork, Registers, Fireplaces and Inserts, Heat Lamps.</td></tr><tr><td align="left"><strong><br/> Appliance Inspection:</strong> Clothes Washers, Dryers, Ranges, Refrigerators/Freezers, Dishwashers, Disposals, Built-In Microwaves, Ceiling Fans.</td></tr><tr><td align="left"><strong><br/> General Interior Inspection:</strong> Ceilings, Walls, Floor Coverings, Doors, Cabinetry, Countertops.</td></tr></tbody></table><h3><strong class="style20ibor"><br/></strong></h3>