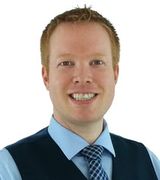 Brian Kurtz
5 Recent Sales (last 12 months)
Realtor, Real Estate License (9 years experience)
Specialties:

Buyer's Agent,
Listing Agent,
Relocation,
Consulting
Add personality to your profile! Tell the community about yourself, your home, and your profession.
DIRECT CONNECT: Call 734-818-6843 to Schedule an Appointment!
When I'm not helping people take tours of homes in Plymouth and the surrounding area, I can be found meeting with sellers who are looking to put together an aggressive and active plan to get their home sold. I love what I do and sometimes it's hard to hang my Realtor hat at the door and spend quality time with my wife and three kids, but all-in-all I think I strike a good balance.
[
Click here
if you want to see a pic of the misses & I with our 3 ankle biters.]
Shortly after earning my honorable discharge from the Marine Corps where I served as both an infantry Marine and a member of the anti-terrorism security forces, my wife and I left the Washington D.C. area and moved back home to Michigan. I had been planning on diving into real estate for more than 2 years prior to the move and quickly took my classes, passed the state test, and received my license in January of 2006.
The early years found me at Real Estate One where I initially specialized in helping investors purchase multiple properties to either fix and sell for a profit or rent out for long-term wealth creation. At the end of my second year in the business I was the #5 agent in an office which was staffed with more than 50 agents at any given time.
[Take a look at the
Brian Kurtz Twitter profile
if you want to see the "real" with no filter. Yes I talk about religion and politics there.]
When the market started to break down in 2007 I was one of the first agents in my office to begin negotiating short sales on behalf of my clients. At the time there was a vacuum of information in regards to short sales and the impact it would have on their financial future. In an effort to get the information to those who needed it I started using YouTube videos to teach people what they need to do if they were considering a short sale on their own home and thus my
Short Sale Show
video blog was born. I was soon to receive notice from the VA that I needed to attend classes seeking a degree if I was to take advantage of my military G.I. Bill benefits or I would lose them. While attending classes I shied away from short sales due to the amount of time required to service them properly and referred them to other agents I knew.
After completing my course of study to earn my bachelor's degree in Psychology from the University of Michigan, I took some time to reassess what I wanted to specialize in and dedicate the next 30 years of my life to.
I decided to focus my efforts on helping people who want to make a move in Plymouth and those areas in the immediate vicinity. People who live in this area seem to have a positive outlook on life, care about the environment, invest in their children's future, and choose to adopt a healthier lifestyle. These are things which are important to me as well so it almost always seems like I'm working with a group of friends each and every time I meet with people to discuss the housing market or take a tour of a home.
[Both my Facebook,
Linked In
, and other social profiles are to the left if you'd like to know more about me.]
So if you are looking to make a move in Plymouth or the surrounding area right now and need a competent, down-to-earth agent - feel free to call me at 734-818-6843 as I'd love to apply for the job.
More
Less
About Brian Kurtz: <div>DIRECT CONNECT: Call 734-818-6843 to Schedule an Appointment!<div><br/><div>When I'm not helping people take tours of homes in Plymouth and the surrounding area, I can be found meeting with sellers who are looking to put together an aggressive and active plan to get their home sold. &nbsp;I love what I do and sometimes it's hard to hang my Realtor hat at the door and spend quality time with my wife and three kids, but all-in-all I think I strike a good balance.<div>&nbsp;<div>[<a rel="nofollow" href="http://instagram.com/p/jQd4VBSdj_/">Click here</a> if you want to see a pic of the misses &amp; I with our 3 ankle biters.]<div><br/><div>Shortly after earning my honorable discharge from the Marine Corps where I served as both an infantry Marine and a member of the anti-terrorism security forces, my wife and I left the Washington D.C. area and moved back home to Michigan. &nbsp; I had been planning on diving into real estate for more than 2 years prior to the move and quickly took my classes, passed the state test, and received my license in January of 2006.<div>The early years found me at Real Estate One where I initially specialized in helping investors purchase multiple properties to either fix and sell for a profit or rent out for long-term wealth creation. &nbsp;At the end of my second year in the business I was the #5 agent in an office which was staffed with more than 50 agents at any given time. &nbsp;<div><br/><div>[Take a look at the <a rel="nofollow" href="http://twitter.com/BrianKurtz/">Brian Kurtz Twitter profile</a> if you want to see the "real" &nbsp;with no filter. Yes I talk about religion and politics there.]<div><br/><div>When the market started to break down in 2007 I was one of the first agents in my office to begin negotiating short sales on behalf of my clients. &nbsp;At the time there was a vacuum of information in regards to short sales and the impact it would have on their financial future. &nbsp;In an effort to get the information to those who needed it I started using YouTube videos to teach people what they need to do if they were considering a short sale on their own home and thus my <a rel="nofollow" href="http://www.shortsaleshow.com">Short Sale Show</a> video blog was born. &nbsp;I was soon to receive notice from the VA that I needed to attend classes seeking a degree if I was to take advantage of my military G.I. Bill benefits or I would lose them. &nbsp;While attending classes I shied away from short sales due to the amount of time required to service them properly and referred them to other agents I knew.<div><br/><div>After completing my course of study to earn my bachelor's degree in Psychology from the University of Michigan, I took some time to reassess what I wanted to specialize in and dedicate the next 30 years of my life to.&nbsp;<div><br/><div>I decided to focus my efforts on helping people who want to make a move in Plymouth and those areas in the immediate vicinity. &nbsp;People who live in this area seem to have a positive outlook on life, care about the environment, invest in their children's future, and choose to adopt a healthier lifestyle. &nbsp;These are things which are important to me as well so it almost always seems like I'm working with a group of friends each and every time I meet with people to discuss the housing market or take a tour of a home.<div><br/><div>[Both my Facebook, <a rel="nofollow" href="http://www.linkedin.com/in/agentbriankurtz">Linked In</a>, and other social profiles are to the left if you'd like to know more about me.]<div><br/><div>So if you are looking to make a move in Plymouth or the surrounding area right now and need a competent, down-to-earth agent - feel free to call me at 734-818-6843 as I'd love to apply for the job.</div></div></div></div></div></div></div></div></div></div></div></div></div></div></div></div></div></div></div></div>
Property Address
Represented
Sold Date
Price