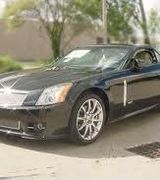 Brokein2008
Content flagged

We will review this content. Thanks for helping make the site more useful to everyone. To learn more, read Zillow's Good Neighbor Policy.
Add personality to your profile! Tell the community about yourself, your home, and your profession.
I opened my first business in 1975 at the age of 25. And my last business 2010 7 days after opening I had a major heart attack that almost killed me in fact it did but not for long.

I have had several business's in the past 35 years, Tax and a accounting office, Several Auto Collision Centers . used Car Dealer, Restaurant and Bar. All the business I opened and worked as cook Bartender, sale person, Accountant, tax preparer. Collision work and painting.

I have seen a lot of no good lying thief's nothing to what just happen to the housing market world wide. I seen in Mass in 1990 the housing boom and then it all fell apart home values drop people lost their homes that was a test for the banks for things to come. .

I can't believe the mess this county is in. We need to stop the government from supporting big business and letting them get away with what ever they want to. I lived in a good time when you can make money and not have to cheat people to make a dollars. I seen greed grow in the last few years. Some people will do anything Steal, cheat lie, what ever it take to make a buck. Throw Family out on to the street. The housing market turned into the used car business.

Money is like cocaine/crack the more you get the more you want.
More
Less
About Brokein2008: I opened my first business in 1975 at the age of 25. And my last business 2010 7 days after opening &nbsp;I had a major heart attack that almost killed me&nbsp;in fact&nbsp;it did but not for long. <br/><br/>I have had several business's in the past 35 years, Tax and a accounting office, Several Auto Collision Centers . used Car Dealer, Restaurant and Bar. All the business I opened and worked as cook Bartender, sale person,&nbsp;Accountant, tax&nbsp;preparer. Collision work and painting.&nbsp;<br/><br/>&nbsp;I have seen a lot of no good lying&nbsp;thief's nothing to what just happen to the housing market world wide. I seen in Mass in 1990 the housing boom and then it all fell apart home&nbsp;values&nbsp;drop people lost&nbsp;their&nbsp;homes that was a test &nbsp;for the banks for things to come. .<br/><br/>&nbsp;I can't&nbsp;believe&nbsp;the mess this county is in. We need to stop the&nbsp;government&nbsp;from supporting big business and letting them get away with what ever they want to. I lived in a good time when you can make money and not have to cheat people to make a dollars. I seen greed grow in the last few years. Some people will do anything Steal, cheat lie, what ever it take to make a buck. Throw Family out on to the street. &nbsp;The housing market &nbsp;turned into the used car business. &nbsp;<br/><br/>Money is like cocaine/crack the more you get the more you want. &nbsp;&nbsp;