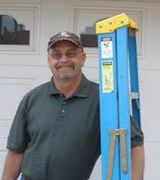 Capstone Home Inspection Services
Professional Inspector
Specialties:

Consulting,
Inspection
Add personality to your profile! Tell the community about yourself, your home, and your profession.
Capstone Home Inspection Service is a professional, thorough, reliable and friendly inspection service providing home inspections 7 days a week. All inspections are performed according to the Standards of Practice as prescribed by the California Real Estate Inspection Association (CREIA) and American Society of Home Inspectors (ASHI).
Capstone Home Inspection Service has over 16 years experience in the residential and commercial real estate industry, building maintenance, pool and spas, home maintenance, and repair. Capstone Home Inspection Service has received the designation of Real Property Administrator and Facility Management Administrator from the Buildings Owners Management Association (BOMA). Continuing education is an ongoing requirement.
Home Inspection / Property Inspections For:
Single Family Residences – Condominiums – Townhomes – Duplex, Triplex and Multi-Unit Homes – Manufactured Homes / Mobile Homes – Pools & Spas
Capstone Home Inspector John Gamache, CREIA , ASHI & Infrared Certified Inspector is currently serving as:
President of the North San Diego / Temecula Valley CREIA Chapter (NSD/TV CREIA)
And is a proud affiliate member of:
North San Diego County Association of Realtors (NSDCAR)
Poway Real Estate Professionals (PREP)
San Diego Chapter NARPM
North San Diego County WCR
Capstone Home Inspection Service is fully insured. When an inspection professional is involved, the need to call on insurance is very rare. However, for that extra peace of mind you are protected in our transactions. Capstone Home Inspection Service carries full Errors & Omissions and Liability Insurance as well as Referring Agent/Broker Protection.
Capstone Home Inspection Service cordially invites you to accompany the inspector on every step through your new home inspection and will answer any questions during the process. After the inspection, we invite all parties involved to call at any time with follow-up questions.
Capstone Home Inspection Service creates a computer-generated report with digital photos and colorized comments. The final copy is normally completed and emailed in PDF format within 24 hours of inspection. In an effort to be Green, a hard copy if requested will be mailed one to two days after the inspection and delivered by the USPS.
Capstone provide real estate and home inspection services to the following Communities:
All of San Diego County and Southern Riverside County.
More
Less
About Capstone Home Inspection Services: <h3>Capstone Home Inspection Service is a professional, thorough, reliable and friendly inspection service providing home inspections 7 days a week. All inspections are performed according to the Standards of Practice as prescribed by the California Real Estate Inspection Association (CREIA) and American Society of Home Inspectors (ASHI).</h3><p>Capstone Home Inspection Service has over 16 years experience in the residential and commercial real estate industry, building maintenance, pool and spas, home maintenance, and repair. Capstone Home Inspection Service has received the designation of Real Property Administrator and Facility Management Administrator from the Buildings Owners Management Association (BOMA). Continuing education is an ongoing requirement.</p><p><strong>Home Inspection / Property Inspections For:</strong></p><p><strong>Single Family Residences &ndash; Condominiums &ndash; Townhomes &ndash; Duplex, Triplex and Multi-Unit Homes &ndash; Manufactured Homes / Mobile Homes &ndash; Pools &amp; Spas</strong></p><p><strong>Capstone Home Inspector John Gamache, CREIA , ASHI &amp; Infrared Certified Inspector is currently serving as:</strong></p><ul><li><strong>President of the North San Diego / Temecula Valley CREIA</strong>&nbsp;<strong>Chapter (NSD/TV CREIA)</strong></li></ul><p>And is a proud affiliate member of:</p><ul><li>North San Diego County Association of Realtors (NSDCAR)</li><li>Poway Real Estate Professionals (PREP)</li><li>San Diego Chapter NARPM</li><li>North San Diego County WCR</li></ul><p>Capstone Home Inspection Service is fully insured. When an inspection professional is involved, the need to call on insurance is very rare. However, for that extra peace of mind you are protected in our transactions. Capstone Home Inspection Service carries full Errors &amp; Omissions and Liability Insurance as well as Referring Agent/Broker Protection.</p><p>Capstone Home Inspection Service cordially invites you to accompany the inspector on every step through your new home inspection and will answer any questions during the process. After the inspection, we invite all parties involved to call at any time with follow-up questions.</p><p>Capstone Home Inspection Service creates a computer-generated report with digital photos and colorized comments. The final copy is normally completed and emailed in PDF format within 24 hours of inspection. In an effort to be Green, a hard copy if requested will be mailed one to two days after the inspection and delivered by the USPS.</p><p><strong>Capstone provide real estate and home inspection services to the following Communities:</strong></p><p>All of San Diego County and Southern Riverside County.</p>