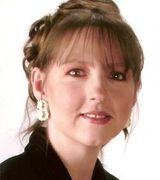 Owner/Design Professional (15 years experience)
Specialties:

Staging,
Interior Design,
custom design,redesign,consults
Add personality to your profile! Tell the community about yourself, your home, and your profession.
Clarice BoothOwner and Founder
Works with relocation companies, Builders, Investors, Realtors, Home Owners, or anyone needing design services. Clarice Booth has a wealth of experience to offer clients. In a real estate career that spanned near 15 years she listed and sold real estate with a major real estate company. As a part of her comprehensive marketing plan she would advise clients in making practical changes to achieve a quicker sale Now, as a design professional, she has combined the knowledge she gained while she was a Realtor with her accreditation in staging and design training to help her clients reach their goal of achieving a quicker sale and for top dollar. She helped to professionally guide buyers/sellers through the complicated process of buying or selling their property to insure a positive experience.
Clarice is personally committed to offering the highest quality of service possible to her clients. Combining both her design knowledge and her creativity, she can create a custom design to suit your needs. Clarice Booth, also, holds an ASP accreditation in home staging, is a member of the IAHSP, and CID Certified. Combining this specialized training with her design knowledge gives clients an added advantage when they choose her to address their design or staging needs. To learn more about Custom Design, Staging, or engaging a design Consultant and to determine which program works best for you contact her by phone or email. You can contact Clarice Booth directly at clarice@stylebydesigninteriors.com or sbdi@stylebydesigninteriors.com
cell/office: 251-648-0258
Web Site: www.stylebydesigninteriors.com
Blog:
http://stylebydesigninteriors.blogspot.com/
More
Less
About Clarice Booth: Clarice BoothOwner and Founder<br/>Works with relocation companies, Builders, Investors, Realtors, Home Owners, or anyone needing design services. Clarice Booth has a wealth of experience to offer clients. In a real estate career that spanned near 15 years she listed and sold real estate with a major real estate company. As a part of her comprehensive marketing plan she would advise clients in making practical changes to achieve a quicker sale Now, as a design professional, she has combined the knowledge she gained while she was a Realtor with her accreditation in staging and design training to help her clients reach their goal of achieving a quicker sale and for top dollar. She helped to professionally guide buyers/sellers through the complicated process of buying or selling their property to insure a positive experience.<br/><br/><br/>Clarice is personally committed to offering the highest quality of service possible to her clients. Combining both her design knowledge and her creativity, she can create a custom design to suit your needs. Clarice Booth, also, holds an ASP accreditation in home staging, is a member of the IAHSP, and CID Certified. Combining this specialized training with her design knowledge gives clients an added advantage when they choose her to address their design or staging needs. To learn more about Custom Design, Staging, or engaging a design Consultant and to determine which program works best for you contact her by phone or email. You can contact Clarice Booth directly at clarice@stylebydesigninteriors.com or sbdi@stylebydesigninteriors.com<br/>cell/office: 251-648-0258<br/>Web Site: www.stylebydesigninteriors.com<br/>Blog: <a rel="nofollow" href="http://stylebydesigninteriors.blogspot.com/">http://stylebydesigninteriors.blogspot.com/</a><br/>