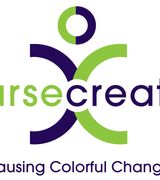 CourseCreators
National Trainers/Educators (31 years experience)
Specialties:

Educators, Inspirational,Keynote
Add personality to your profile! Tell the community about yourself, your home, and your profession.
There is no better way to explain who we are than to hear from the voices of our clients.

"Theresa is an amazing teacher and course creator! We have worked with her on several occasions to provide classes to our real estate agents and she has been exceptional! Her courses are engaging and thorough and everyone who attends leaves with the knowledge to be successful! I would recommend Theresa and Course Creators to anyone in the real estate business looking to further their knowledge." October 12, 2009,

By Jennifer Hess, who hired Theresa as a Career Coach in 2009 and has hired Theresa more than once.

Top qualities: Personable, Expert, Creative

"As the founder of a business networking group whose entire focus is on identifying the "best of the best" in their respective field and then helping them to grow their business, I recognize excellence when I see it. You will not find a better keynote speaker for your company or organization. Course Creators employs cutting edge, innovative concepts that can help virtually any business grow, and become more efficient. What I learned has worked remarkably well for my business! Thanks!" December 13, 2009

Top qualities: Expert , Good Value , Creative

By Bill Nordbrock who hired Course Creators as a Business Consultant in 2009 and has hired them more than once.

"Theresa will inspire you to accomplish your dreams in a way that is totally new. She will push you to step outside the envelope you are used to, to accomplish personal and professional success. Her classes are so worthwhile that you will note that besides learning a great deal, you will make new friends and really enjoy the classes." October 3, 2009

By Donna C. Anderson, Sales Associate at Long Realty Company

"Any Course that Course Creators teaches I would recommend. I have been to more courses than I care to acknowledge. I am a bit of a learning junkie, but so many classes although filled with info may not keep you interested. Course Creators' CLASSES MOTIVATE & INSPIRE YOU! You will never leave their class thinking, geez I need some coffee to wake me up Course Creators ARE the CAFFEINE you need. Not only is Course Creators one of the Foremost Experts in Real Estate they are entertaining and motivating. Plus, there are too many instructors who think they know it all out there. Course Creators does "Know it all" and what they don't know they are probably already in the process of researching! Sign up for more than one of their courses today!!! Do you need a Company trainer? Call Course Creators!! Then Prepare to watch your business GROW!" October 7, 2009

Top qualities: Personable , Expert , High Integrity

By Michelle Evans who hired Course Creators in 2009 and has hired Course Creators more than once.

Theresa has the most extraordinary ability to move the action forward, to set and meet goals, to map out and execute a success strategy for herself and others, than anyone else I know. She is fearless and relevant and a remarkable colleague." April 20, 2009

By Wissy Wendt, President Long Title and Long Realty

"Course Creators - You Rock! Thank You so much for this valuable information. I was so disappointed that I couldn't make it to San Diego this year. Bits of information like this are so important to me. I appreciate any other tid bits that you are willing to share. I am privileged to know you and learn from you. Hope to see you soon."

By Lynn Warren, Real Estate Professional

More
Less
No sales history on Zillow.