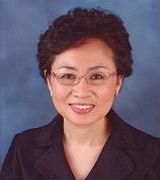 Dahl Evartt
Content flagged

We will review this content. Thanks for helping make the site more useful to everyone. To learn more, read Zillow's Good Neighbor Policy.
Home Mortgage Consultant (30 years experience)
Specialties:

Purchase Loan,
Refinancing,
Mortgage Planning,
Reverse Mortgage
Add personality to your profile! Tell the community about yourself, your home, and your profession.
Dahl Evartt is a Mortgage Consultant with the Virginia Beach Branch of Envoy. She has been in the Real Estate Industry since 1985 and crossed over to originating mortgage loans in 1998 after her first daughter was born.


Dahl graduated from St. Margaret's School in Tappahannock, VA and received her Bachelors Degree in Economics from Meredith College in Raleigh, NC. Dahl continued her education with graduate work at North Carolina A&T

Professionalism, commitment and friendliness are among her strongest assets. Her training and experience, combined with total commitment to her clients, will provide you with the highest quality service.

Dahl's success is the result of her dedication to the profession and the genuine way in which she works for the absolute best results for her clients. Not one to sit back, Dahl continually seeks to improve herself through continuing education.

Dahl also relies heavily on the feedback of her clients to ensure that she is meeting the needs of her clients and to improve her services. Professionalism, commitment, reliability, friendliness and devotion are the hallmarks of her work. Dahl is capable and she cares!

Here are some of the testimonies about Dahl:"Dahl Evartt has an exceptional knowledge of the real estate and financial markets. This experience combined with excellent customer service is a winning combination for her clients and customers. I whole heartily recommend her and know beyond a doubt, you will have 100% satisfaction with her outstanding service." L. Hall, Broker"Dahl is one of the most pleasant Landers our program has worked with. It's one thing for the Lenders to work with first-time homebuyers and real estate agents, but to work with a Government organization who has so many steps, standards, procedures and policies... WE understand that it can be a struggle. However, her cooperation and professionalism throughout the entire process was greatly welcomed and I look forward to working with her again to assist another HomeNet client." A. Robert, Homeownership Counselor"Dahl was a pleasure to work with. She explained every part of the home buying process in detail and was very helpful, especially during stressful times. I would recommend her to anyone who is looking for a Mortgage Consultant." Merissa F. - 1st time home buyer

"Excellent service, a very positive experience" D. Ashley - Investor

More
Less
About Dahl Evartt: Dahl Evartt is a Mortgage Consultant with the Virginia Beach Branch of Envoy. She has been in the Real Estate Industry since 1985 and crossed over to originating mortgage loans in 1998 after her first daughter was born.<br/><br/><br/>Dahl graduated from St. Margaret's School in Tappahannock, VA and received her Bachelors Degree in Economics from Meredith College in Raleigh, NC. Dahl continued her education with graduate work at North Carolina A&amp;T<br/><br/>Professionalism, commitment and friendliness are among her strongest assets. Her training and experience, combined with total commitment to her clients, will provide you with the highest quality service.<br/><br/>Dahl's success is the result of her dedication to the profession and the genuine way in which she works for the absolute best results for her clients. Not one to sit back, Dahl continually seeks to improve herself through continuing education.<br/><br/>Dahl also relies heavily on the feedback of her clients to ensure that she is meeting the needs of her clients and to improve her services. Professionalism, commitment, reliability, friendliness and devotion are the hallmarks of her work. Dahl is capable and she cares!<br/><br/>Here are some of the testimonies about Dahl:"Dahl Evartt has an exceptional knowledge of the real estate and financial markets. This experience combined with excellent customer service is a winning combination for her clients and customers. I whole heartily recommend her and know beyond a doubt, you will have 100% satisfaction with her outstanding service." L. Hall, Broker"Dahl is one of the most pleasant Landers our program has worked with. It's one thing for the Lenders to work with first-time homebuyers and real estate agents, but to work with a Government organization who has so many steps, standards, procedures and policies... WE understand that it can be a struggle. However, her cooperation and professionalism throughout the entire process was greatly welcomed and I look forward to working with her again to assist another HomeNet client." A. Robert, Homeownership Counselor"Dahl was a pleasure to work with. She explained every part of the home buying process in detail and was very helpful, especially during stressful times. I would recommend her to anyone who is looking for a Mortgage Consultant." Merissa F. - 1st time home buyer<br/><br/>"Excellent service, a very positive experience" D. Ashley - Investor <br/>