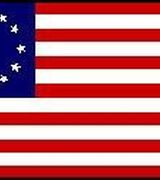 Terri Linnell
Content flagged

We will review this content. Thanks for helping make the site more useful to everyone. To learn more, read Zillow's Good Neighbor Policy.
Add personality to your profile! Tell the community about yourself, your home, and your profession.
I respect all opinions, and discussions are healthy. Whether educated, or not, everyone can have a valid and great viewpoint. Every experience teaches people. We are discussing the future, and that will ALWAYS be an unknown until it becomes the present.

Bachelor's in Business Administration

Coursework included economics (micro and macro), finance, accounting.

RE Courses, chose not to get license for legal responsibility reasons.

(I didn't want sued for advice)

Family has rentals for 30 years, father has MBA and took RE Broker courses. We love to discuss business, govt, and RE.

Husband is in Construction (schools, hosp) and can build a house from the ground up. He's a Site Superintendent, and will be getting General before the next boom.

RE is my hobby, I've been watching the local market weekly since 86.

I've been watching the National RE Market since 94.

I have 0 debt, kids are natural debts -and messes!

Beliefs: Current inflation is 15 %, our nation is in heavy unsubstainable debt, and our numbers are being 'adjusted' and manipulated unappropriately.

Predictions: Continued high inflation, (may go higher but i HOPE not). The next presidential election will not be all about the war, but the meltdown. The government will give a bailout (which the people will not see $1 of), the government will go for more wage increases (which will in turn raise prices), the government will try price freezes (which will lower the supply of that item)

Interesting facts to place your bets:

High inflation (over 10 percent), Inflation eats Cash (loans with low FIXED interest rates are our friends in this situation). Spend today, prices will be higher tomorrow.

Deflation is where 'Cash is King'. Save your cash, prices will be lower tomorrow.



Good luck to all buyers, all sellers, and all professionals in the field!


More
Less