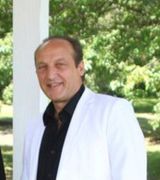 Design Consultan-Certified Builder (29 years experience)
Specialties:

Architecture,
Home Building,
Engineering,
General Contracting
Add personality to your profile! Tell the community about yourself, your home, and your profession.
Besso Design Builders & Contractor, LLC
Our quality is not expensive … It's priceless!
Roberto Besso – Owner / Design-Builder / General Contractor
Roberto is a native of Tuscany, Italy and third generation of Master Builders and Artisans who inspired his passion for innovative construction and timeless architectural design. He has an extensive background in design, building and consulting, coupled with an eye for fine details, with an unparalleled reputation in building luxury custom homes, condominiums, town homes and multi-family projects in New York and South Florida. Roberto's commercial projects also include; hotels and mini-resorts, restaurants, nightclubs, health clubs, sports facilities, apartment buildings, professional office buildings, car dealerships, strip mall and retail space improvements.
Honored by having several of his custom luxury homes published in Builder/Architect magazine, Roberto is known for providing invaluable resources and creative designs for area Home-Builder/Developers, such as Couture Homes, Toll Brothers and WCI Communities, Inc. He believes that an "Integrated Team" approach is the key to success; working in tandem with designers, architects and engineers in developing the most cost effective construction documents and expedited project schedule. Roberto has a degree in Architecture and Civil Technology, and is a Florida Licensed and a Certified Building Contractor.
More
Less
About Roberto Besso: <p><font/></p><p class="MsoNormal"><font>Besso Design Builders &amp; Contractor, LLC</font></p><p><font/></p><p class="MsoNormal"><font>Our quality is not expensive &hellip; It's priceless!</font></p><p><font/></p><p class="MsoNormal"><font><font><strong>Roberto Besso</strong> &ndash; Owner / Design-Builder / General Contractor</font></font></p><p><font/></p><p class="MsoNormal"><font><font>Roberto is a native of Tuscany, Italy and third generation of Master Builders and Artisans who inspired his passion for innovative construction and timeless architectural design.&nbsp; He has an extensive background in design, building and consulting, coupled with an eye for fine details, with an unparalleled reputation in building luxury custom homes, condominiums, town homes and multi-family projects in New York and South Florida.&nbsp; Roberto's commercial projects also include; hotels and mini-resorts, restaurants, nightclubs, health clubs, sports facilities, apartment buildings, professional office buildings, car dealerships, strip mall and retail space improvements.&nbsp;&nbsp;</font></font></p><p><font/>Honored by having several of his custom luxury homes published in Builder/Architect magazine, Roberto is known for providing invaluable resources and creative designs for area Home-Builder/Developers, such as Couture Homes, Toll Brothers and WCI Communities, Inc.&nbsp; He believes that an "Integrated Team" approach is the key to success; working in tandem with designers, architects and engineers in developing the most cost effective construction documents and expedited project schedule.&nbsp; Roberto has a degree in Architecture and Civil Technology, and is a Florida Licensed and a Certified Building Contractor.&nbsp;</p>