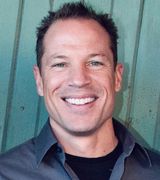 Specialties:

Carpentry,
General Contracting,
Mold Testing, Water Damage
Add personality to your profile! Tell the community about yourself, your home, and your profession.
24 Hour Emergency Water Removal
Prompt water removal and extraction is a crucial first step when your home has water damage. DryHero uses specialized and powerful water extractors to pull virtually all bulk water from your carpet AND pad! You'll be amazed the first time you see these self-propelled water extractors in action. Don't pull up your flooded carpet until you've talked to us. Call 1-888-DRY-HERO (888-379-4376) for live, free telephone support.
Water Damage Mitigation
Water damage mitigation encompasses all emergency services required to dry, stabilize and preserve your flood damaged home or business. When promptly dried, water damage mitigation efforts will protect your property from structure damage, decay and mold growth. Mitigation services include: moisture testing, water removal, surgical demolition, dehumidification, cleaning, air scrubbing and deodorization. Call 1-888-DRY-HERO
Mold Inspection, Testing, Removal & Remediation
At DryHero, our objective is often mold prevention by mitigating water damage. When water damage goes undetected and untreated, mold can grow inside your home. We are IICRC AMRT trained and certified to remediate fungal contamination. Since mold growth is simply untreated water damage, we utilize our training and experience to locate the source of your water intrusion, limiting the potential for future water damage and subsequent mold.
How to Protect Yourself from Mold
Whenever a building suffers water damage, it's important to promptly mitigation that damage by removing the excess water and dry the structure with dehumidification. Otherwise, excess moisture and standing water contribute to the growth of mold. If your home has been flooded, be aware that mold may be present and may be a health risk for your family.
If your home has suffered water damage, promptly clean and dry out the water damaged portions of the building. At DryHero, we highly recommend that a certified water damage restoration professional inspect your home to perform moisture testing and structure drying services if wet materials are discovered. If chronic water damage and subsequent mold growth is found, professional mold remediation services may be necessary.

More
Less
About DryHero: <p class="MsoNormal"><strong>24 Hour Emergency Water Removal</strong></p><p class="MsoNormal"><font>Prompt water removal and extraction is a crucial first step when your home has water damage.&nbsp; DryHero uses specialized and powerful water extractors to pull virtually all bulk water from your carpet AND pad!&nbsp; You'll be amazed the first time you see these self-propelled water extractors in action.&nbsp; Don't pull up your flooded carpet until you've talked to us.&nbsp; Call 1-888-DRY-HERO (888-379-4376) for live, free telephone support.</font></p><p class="MsoNormal"><strong>Water Damage Mitigation</strong></p><p class="MsoNormal"><font>Water damage mitigation encompasses all emergency services required to dry, stabilize and preserve your flood damaged home or business.&nbsp; When promptly dried, water damage mitigation efforts will protect your property from structure damage, decay and mold growth.&nbsp; Mitigation services include: moisture testing, water removal, surgical demolition, dehumidification, cleaning, air scrubbing and deodorization. &nbsp;Call 1-888-DRY-HERO</font></p><p class="MsoNormal"><strong>Mold Inspection, Testing, Removal &amp; Remediation</strong></p><p class="MsoNormal"><font>At DryHero, our objective is often mold prevention by mitigating water damage.&nbsp; When water damage goes undetected and untreated, mold can grow inside your home.&nbsp; We are IICRC AMRT trained and certified to remediate fungal contamination.&nbsp; &nbsp;Since mold growth is simply untreated water damage, we utilize our training and experience to locate the source of your water intrusion, limiting the potential for future water damage and subsequent mold.</font></p><p class="MsoNormal"><strong>How to Protect Yourself from Mold</strong></p><p class="MsoNormal"><font>Whenever a building suffers water damage, it's important to promptly mitigation that damage by removing the excess water and dry the structure with dehumidification.&nbsp; Otherwise, excess moisture and standing water contribute to the growth of mold.&nbsp; If your home has been flooded, be aware that mold may be present and may be a health risk for your family.</font></p><p class="MsoNormal"><font>If your home has suffered water damage, promptly clean and dry out the water damaged portions of the building. &nbsp;At DryHero, we highly recommend that a certified water damage restoration professional inspect your home to perform moisture testing and structure drying services if wet materials are discovered.&nbsp; If chronic water damage and subsequent mold growth is found, professional mold remediation services may be necessary.<br/>&nbsp;</font>&nbsp;</p>