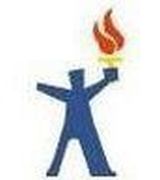 Painting Contractor CT, Builder, Wa (13 years experience)
Specialties:

Home Building,
General Contracting,
Interior Design,
Painting
Add personality to your profile! Tell the community about yourself, your home, and your profession.
Eureka!

The company that was started in 2001.

We started with new residential construction, mainly in painting to provide fast and professional services general contractors. With our system we are able to complete painting and close the home in 1 week, allowing contractors to sell, and collect faster.

During the 7 years that we are in business, we were performing painting, interior design and carpentry work, post construction service for government properties such Middletown Hospital, hotel chains like Holiday Inn in Farmington, commercial retail stores such as Pizza Parol in Newington, factories ex. Metro Group in Farmington and others around New England area including New Jersey and New Hampshire.

Currently due to slump in new construction we are mainly working with general contractors on renovating commercial health facilities and hotels, majority with commercial wallpaper.

We are familiar with spray painting of block, concrete, stucco, electrical units, and metal over head ceilings and other structures.

We have also experience with carpentry and heavy block construction, with hands on experience in constructing residential homes using European technology; know in the US as aerated concrete.

Therefore we are at your command as one shop-stop with honest professional service.

Eureka is better!
Therefore give us a try,

Your free estimate is just a call away!


More
Less
About A Greg: Eureka!<br/><br/>The company that was started in 2001.<br/><br/>We started with new residential construction, mainly in painting to provide fast and professional services general contractors. With our system we are able to complete painting and close the home in 1 week, allowing contractors to sell, and collect faster.<br/><br/>During the 7 years that we are in business, we were performing painting, interior design and carpentry work, post construction service for government properties such Middletown Hospital, hotel chains like Holiday Inn in Farmington, commercial retail stores such as Pizza Parol in Newington, factories ex. Metro Group in Farmington and others around New England area including New Jersey and New Hampshire.<br/><br/>Currently due to slump in new construction we are mainly working with general contractors on renovating commercial health facilities and hotels, majority with commercial wallpaper.<br/><br/>We are familiar with spray painting of block, concrete, stucco, electrical units, and metal over head ceilings and other structures.<br/><br/>We have also experience with carpentry and heavy block construction, with hands on experience in constructing residential homes using European technology; know in the US as aerated concrete.<br/><br/>Therefore we are at your command as one shop-stop with honest professional service.<br/> <br/>Eureka is better!<br/>Therefore give us a try,<br/><br/>Your free estimate is just a call away!<br/><br/>