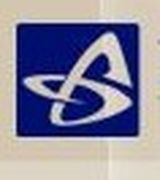 Specialties:

General Contracting,
Interior Design
Add personality to your profile! Tell the community about yourself, your home, and your profession.
Euro Design Experts, LLC is a Licensed and Insured Construction Company in the State of Florida.We provide full range of Construction services for Commercial, Industrial and Residential Customers. We are pleased to serve Ft Lauderdale, Miami, West Palm Beach and the rest of Southeastern part of Florida. Customer satisfaction is our number one priority. We strive to provide excellent services that make our Company stand out.
More
Less
About Euro Design Experts: <!--[if gte mso 9]><xml> <o:OfficeDocumentSettings> <o:RelyOnVML/> <o:AllowPNG/> </o:OfficeDocumentSettings> </xml><![endif]--> <p class="MsoNormal">Euro Design Experts, LLC is a Licensed and Insured Construction Company in the State of Florida.We provide full range of Construction services for Commercial, Industrial and Residential Customers. We are pleased to serve Ft Lauderdale, Miami, West Palm Beach and the rest of Southeastern part of Florida. Customer satisfaction is our number one priority. We strive to provide excellent services that make our Company stand out.</p><!--[if gte mso 9]><xml> <m:mathPr> <m:mathFont m:val="Cambria Math"/> <m:brkBin m:val="before"/> <m:brkBinSub m:val="&#45;-"/> <m:smallFrac m:val="off"/> <m:dispDef/> <m:lMargin m:val="0"/> <m:rMargin m:val="0"/> <m:defJc m:val="centerGroup"/> <m:wrapIndent m:val="1440"/> <m:intLim m:val="subSup"/> <m:naryLim m:val="undOvr"/> </m:mathPr></w:WordDocument> </xml><![endif]--><!--[if gte mso 9]><xml> </xml><![endif]--><!--[if gte mso 10]> <style> /* Style Definitions */ table.MsoNormalTable {mso-style-name:"Table Normal"; mso-style-parent:""; line-height:115%; font-size:11.0pt; font-family:"Calibri","sans-serif"; mso-bidi-font-family:"Times New Roman";} </style> <![endif]-->