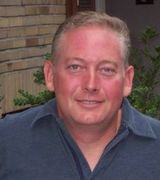 Specialties:

Inspection
Add personality to your profile! Tell the community about yourself, your home, and your profession.
Anytime that you are purchasing a property, we understand that it is a substantial investment. Everyone involved needs to know every aspect of the property. We take pride in providing this service. The majority of our business is from client referrals and from real estate agent recommendations. We work directly for the client. Our job is to insure that the client understands every item that may be reported. Our job does not end after the report is completed. Should you have any questions months down the road, you are encouraged to give us a call and we will answer any questions about your inspection report.
At GT Certified Inspections we understand the necessity of an accurate report on the condition of an asset. A home inspection report is the only thing you have to accurately depict the condition of the property you are purchasing and we take pride in delivering a comprehensive and thoughtful report. Our trained inspectors are InterNachi members and adhere to the stringent standards of practice set by that organization. Your inspection will be handled in a prompt professional manner and you will have an electronic copy of the report within 24 hrs. Whether you are purchasing a primary residence or an investment property GT Certified Inspections is committed to providing outstanding and affordable home inspections.
My Qualifications
I am the director of GT Certified Inspections. I have a diverse background in the Construction and Manufacturing industries spanning nearly 20 years. I am a graduate of Allied Business Schools with a certificate in home inspection and an avid member of InterNachi. Throughout my carrier I have been personally responsible for projects from inception thru completion. All projects require an array of inspections to determine there progress, effectiveness, and level of quality. I have intimate knowledge of the value of these inspections and understand the necessity of deploying proper inspection methods that deliver reliable results. The purchase of a home in Southern California as an investment property or a primary residence requires a substantial investment. You need to feel confident that your investment is sound and I have the experience to provide that level of confidence.
More
Less
About GT Certified Inspections: Anytime that you are purchasing a property, we understand that it is a&nbsp;substantial&nbsp;investment.&nbsp; Everyone involved needs to know every aspect of the property.&nbsp; We take pride in providing this service.&nbsp; The majority of our business is from client referrals and from real estate agent recommendations.&nbsp; We work directly for the client.&nbsp; Our job is to insure that the client understands every item that may be reported.&nbsp; Our job does not end after the report is completed.&nbsp; Should you have any questions months down the road, you are encouraged to give us a call and we will answer any questions about your inspection report.<br/><br/>At GT Certified Inspections we understand the necessity of an accurate report on the condition of an asset.&nbsp;&nbsp;A home inspection report is the only thing you have to accurately depict the condition of the property you are purchasing and we take pride in delivering a comprehensive and thoughtful report.&nbsp;Our trained inspectors are InterNachi members and adhere to the stringent standards of practice set by that organization.&nbsp;&nbsp;Your inspection will be handled in a prompt professional manner and you will have an electronic copy of the report within 24 hrs.&nbsp;&nbsp;Whether you are purchasing a primary residence or an investment property GT Certified Inspections is committed to providing outstanding and affordable home inspections.<br/><p><u><em><strong>My Qualifications</strong></em></u></p><p>I am the director of GT Certified Inspections.&nbsp;&nbsp;I have a diverse background in the Construction and Manufacturing industries spanning nearly 20 years.&nbsp;&nbsp;I am a graduate of Allied Business Schools with a certificate in home inspection and an avid member of InterNachi.&nbsp;&nbsp;Throughout my carrier I have been personally responsible for projects from inception thru completion.&nbsp;&nbsp;All projects require an array of inspections to determine there progress, effectiveness, and level of quality.&nbsp;&nbsp;I have intimate knowledge of the value of these inspections and understand the necessity of deploying proper inspection methods that deliver reliable results.&nbsp;&nbsp;The purchase of a home in&nbsp;Southern California&nbsp;as an investment property or a primary residence requires a substantial investment.&nbsp;&nbsp;You need to feel confident that your investment is sound and I have the experience to provide that level of confidence.</p>