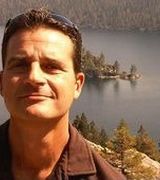 Specialties:

Insurance,
Title,
Purchase Loan,
Refinancing
Add personality to your profile! Tell the community about yourself, your home, and your profession.
Established in 2002, Family Abstract, Inc. provides Title Insurance to clients and customers throughout Florida, Maryland, New Jersey and Pennsylvania with more than 40 years of combined experience in management alone. We pride ourselves on retaining the most skilled and knowledgeable employees who share our goals of providing the best service in the industry.
With an educational background in Business Administration, Glenn Freezman was introduced to the title insurance industry in the mid 1980's. Originally hired as a sales representative for the young company, Glenn was very successful in acquiring new business. He created such loyalty among his clients that many of them are still an integral part of Family Abstract's clientele more than twenty years later.
Located in Horsham, Pennsylvania, Family Abstract, Inc. maintains an extensive network of skilled title insurance abstractors in all the states we service in addition to a nationwide network of qualified closing agents who are available to close loans at any location.
Backed by the strength of fourtitle insurance underwriters, we are able to provide expert attention to detail without sacrificing versatility in the closing process, thus providing more options in difficult title situations.
Due to our depth of industry knowledge and commitment to excellent service, Family Abstract, Inc. has been able to develop client relationships that have endured for decades. Having successfully settled and insured thousands of transactions, we have already earned the trust and confidence of hundreds of customers, lenders, brokers, and realtors and now we would like to share our expertise with you!
More
Less
About Glenn Freezman: <p align="justify"><font>Established in 2002, Family Abstract, Inc. provides Title Insurance to clients and customers throughout <strong>Florida, Maryland, New Jersey and Pennsylvania</strong> with more than <strong>40 years</strong> of combined experience in management alone.&nbsp; We pride ourselves on retaining the most skilled and knowledgeable employees who share our goals of providing the best service in the industry.</font></p><p class="MsoNormal"><font>With an educational background in Business Administration, Glenn Freezman was introduced to the title insurance industry in the mid 1980's.&nbsp; Originally hired as a sales representative for the young company, Glenn was very successful in acquiring new business.&nbsp; He created such loyalty among his clients that many of them are still an integral part of Family Abstract's clientele more than twenty years later.&nbsp;</font></p><p><font>Located in Horsham, Pennsylvania, Family Abstract, Inc. maintains an extensive network of skilled title insurance abstractors in all the states we service in addition to a nationwide network of qualified closing agents who are available to close loans at <em><strong>any location</strong>.</em>&nbsp;</font></p><p align="justify"><font>Backed by the strength of <strong><em>four</em></strong><em><strong>title insurance underwriters</strong></em>, we are able to provide expert attention to detail without sacrificing versatility in the closing process, thus providing more options in difficult title situations.</font></p><p align="justify"><font>Due to our depth of industry knowledge and commitment to excellent service, Family Abstract, Inc. has been able to develop client relationships that have endured for decades.&nbsp; Having successfully settled and insured thousands of transactions, we have already earned the trust and confidence of hundreds of customers, lenders, brokers, and realtors and now <em><strong>we would like to share our expertise with you!</strong></em></font></p>