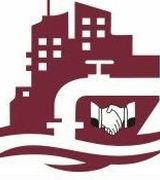 Specialties:

Plumbing
Add personality to your profile! Tell the community about yourself, your home, and your profession.
We are a family owned and operated residential and commercial Orlando plumbing company. We serve Orange, Osceola, Seminole, West Volusia and East Lake County. We are friendly, professional Orlando plumbers for all of your residential plumbing and commercial plumbing needs.
We have a commitment to quality.
We guarantee our work and strive to satisfy each of our customers.

Harvey L. Baker is a certified Orlando plumbing contractor licensed in the State of Florida. He has been in the residential plumbing and commercial plumbing industry for the last 25 years.
Marcia L. Baker has all the experience in managing the office side of residential plumbing and commercial plumbing. She has worked in the plumbing industry for 22 years. She has worked as an A/P clerk, A/R clerk, and Payroll clerk, Dispatcher, Hiring Manager, Office Manager, Accounting Manager and Benefits Manager. She has worked closely with Attorney's, Accountants, Sales, and Owners.

More
Less
About Harvey Baker Plumbing: <p>We are a family owned and operated residential and commercial Orlando plumbing company. We serve Orange, Osceola, Seminole, West Volusia and East Lake County. <strong>We are friendly, professional Orlando plumbers for all of your residential plumbing and commercial plumbing needs.</strong></p><p><strong>We have a commitment to quality.</strong></p><p><strong>We guarantee our work and strive to satisfy each of our customers.<br/><strong><br/>Harvey L. Baker</strong>&nbsp;is a certified Orlando plumbing contractor licensed in the State of Florida.&nbsp; He has been in the residential plumbing and commercial plumbing industry for the last 25 years.&nbsp;</strong></p><p><strong>Marcia L. Baker</strong>&nbsp;has all the experience in managing the office side of residential plumbing and commercial plumbing.&nbsp; She has worked in the plumbing industry for 22 years.&nbsp; She has worked as an A/P clerk, A/R clerk, and Payroll clerk, Dispatcher, Hiring Manager, Office Manager, Accounting Manager and Benefits Manager.&nbsp; She has worked closely with Attorney's, Accountants, Sales, and Owners.<br/></p><br/><br/>