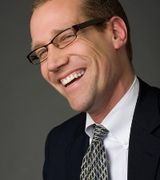 Broker
Specialties:

Buyer's Agent,
Listing Agent,
Foreclosure,
Property Management
Add personality to your profile! Tell the community about yourself, your home, and your profession.
Ken DeLeon was a scholar– he has dual degrees in economics and mathematics and graduated from Berkeley Law with high honors. Ken was a lawyer—he practiced law at Wilson, Sonsini, one of the nation''s most prestigious law firms. Ken was a real estate broker—it took him less than 10 years to skyrocket from a brand new agent to one of the county''s best and most successful, with over $275 million in sales in 2011 alone. Now Ken is ready for the next step. Ken DeLeon is the founder and visionary behind DeLeon Realty.
What is so visionary about a real estate brokerage? Well, Ken has taken the combination of creativity, originality and ingenuity that made him so successful as an agent and built an entire organization around it. Simply put, over the past 28 months, Ken has dissected the entire home buying and selling process and identified ways to streamline the process, improve the results and demystify the steps. It is really not hard. Hire only the very best and brightest agents, equip them with the most powerful tools and support them with the best management and training. And, make sure the experience is pleasant for the client. Expensive, but not hard. Expensive, but worth it!
As you navigate around this website you will notice an impressive group of agents. Sure, there are only 12 agents and they have 7 law degrees, 2 MBAs and 3 Masters between them. Sure, the agents went to some of the nation''s best schools (Stanford, Harvard, Columbia, NYU, Berkeley, Boalt Hall, Princeton, to name a few—albeit the most impressive few). Sure, the agents average over $30 million in sales. But really what makes the difference is that these agents share their ideas and wisdom. This is not the norm in real estate.
When founding the company, Ken kept a focus on compiling and sharing information within the company. Because Ken is one of the biggest selling agents in Silicon Valley (and the clear leader in the sale of homes under $3 million) other agents routinely contact him about "off-market" opportunities. Everyone knows that Ken has the most buyers. Because of this, he also has the most information, which Ken shares with everyone in the office in a remarkably efficient way. DeLeon Realty has also developed tools to better match buyers with properties through a series of questions and original analytics. Finally, DeLeon Realty maintains a library of marketing, negotiation, legal and tax books that is unheard of in the real estate industry.
Ken has hired a full-time manager to support the DeLeon agents. Whereas other brokerages expect one manager to train, supervise and support over 100 agents, DeLeon Realty has a broker to agent ratio of less than 15 to 1. Plus, the company''s selectivity when it comes to agents eliminates the time invested in training brand new agents. Oh, and he is a real estate attorney.
Whether you work with Ken DeLeon directly, or one of the company''s outstanding agents, you will be impressed.
More
Less
About Ken DeLeon: Ken DeLeon was a scholar&ndash;&nbsp;he has dual degrees in economics and mathematics and graduated from Berkeley Law with high honors.&nbsp; Ken was a lawyer&mdash;he practiced law at Wilson, Sonsini, one of the nation''s most prestigious law firms.&nbsp; Ken was a real estate broker&mdash;it took him less than 10 years to skyrocket from a brand new agent to one of the county''s best and most successful, with over $275 million in sales in 2011 alone.&nbsp; Now Ken is ready for the next step.&nbsp; Ken DeLeon is the founder and visionary behind DeLeon Realty.<br/><p>What is so visionary about a real estate brokerage?&nbsp; Well, Ken has taken the combination of creativity, originality and ingenuity that made him so successful as an agent and built an entire organization around it.&nbsp; Simply put, over the past 28 months, Ken has dissected the entire home buying and selling process and identified ways to streamline the process, improve the results and demystify the steps.&nbsp; It is really not hard.&nbsp; Hire only the very best and brightest agents, equip them with the most powerful tools and support them with the best management and training.&nbsp; And, make sure the experience is pleasant for the client.&nbsp; Expensive, but not hard.&nbsp; Expensive, but worth it!</p><p>As you navigate around this website you will notice an impressive group of agents.&nbsp; Sure, there are only 12 agents and they have 7 law degrees, 2 MBAs and 3 Masters between them.&nbsp; Sure, the agents went to some of the nation''s best schools (Stanford, Harvard, Columbia, NYU, Berkeley, Boalt Hall, Princeton, to name a few&mdash;albeit the most impressive few).&nbsp; Sure, the agents average over $30 million in sales.&nbsp; But really what makes the difference is that these agents share their ideas and wisdom.&nbsp; This is not the norm in real estate.</p><p>When founding the company, Ken kept a focus on compiling and sharing information within the company.&nbsp; Because Ken is one of the biggest selling agents in Silicon Valley (and the clear leader in the sale of homes under $3 million) other agents routinely contact him about "off-market" opportunities.&nbsp; Everyone knows that Ken has the most buyers.&nbsp; Because of this, he also has the most information, which&nbsp;Ken shares&nbsp;with everyone in the office in a remarkably efficient way.&nbsp; DeLeon Realty has also developed tools to better match buyers with properties through a series of questions and original analytics.&nbsp; Finally, DeLeon Realty maintains a library of marketing, negotiation, legal and tax books that is unheard of in the real estate industry.</p><p>Ken has hired a full-time manager to support the DeLeon agents.&nbsp; Whereas other brokerages expect one manager to train, supervise and support over 100 agents, DeLeon Realty has a broker to agent ratio of less than 15 to 1.&nbsp; Plus, the company''s selectivity when it comes to agents eliminates the time invested in training brand new agents.&nbsp; Oh, and he is a real estate attorney.</p><p>Whether you work with Ken DeLeon directly, or one of the company''s outstanding agents, you will be impressed.</p>
Property Address
Represented
Sold Date
Price