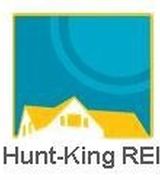 Hunt-King Real Estate Investors (6 years experience)
Specialties:

Acquisition, Sales, Consulting
Add personality to your profile! Tell the community about yourself, your home, and your profession.
Hunt-King Real Estate Investors (Hunt-King REI) specializes in Real Estate Due Diligence Consulting as well as acquisition and sale of Residential and Commercial Real Estate. We keep current on markets all over the country and use leading edge technology to provide clients with current and accurate property information.
Dr. Linda Hunt King, the President and CEO of Hunt-King & Associates, Inc., is a seasoned real estate investor and real estate investors due diligence consultant. She began investing in Residential Real Estate in her early twenties after studying real estate in junior college and working as a Century 21 Real Estate Agent. She also has extensive experience and expertise in global commercial real estate insurance underwriting and risk management. Dr. King has always had a passion for helping people to realize their dream of home ownership, become real estate investors and mitigate losses relating to real estate investments. Hunt-King and Associates has a goal to make a difference, through real investment and ownership, in helping family affected by disaster to recover and rebuild community. Dr. King believes that 'due diligence' is key to making an impact in this area.
Hunt-King & Associates, Inc is a multi-discipline consulting firm that specializes in Due Diligence Consulting. The firm provides a one-stop-shop for its' in-house consulting solutions combined with services offered through the firm's strategic partners and national solutions providers.
Contact us and let us put more than 20 years experience to work for you as we assist you with your real estate due diligence, acquisition and selling needs.
More
Less
About Hunt King REI: Hunt-King Real Estate Investors (Hunt-King REI) specializes in Real Estate Due Diligence Consulting as well as acquisition&nbsp;and sale of Residential and Commercial Real Estate. We keep current on markets all over the country and use leading edge technology to provide clients with current and accurate property information.<br/><br/><p>Dr. Linda Hunt King,&nbsp;the President and CEO of Hunt-King &amp; Associates, Inc., is a&nbsp; seasoned real estate investor and real estate investors due diligence consultant.&nbsp; She began investing in Residential Real Estate in her early twenties after studying real estate in junior college and working as a Century 21 Real Estate Agent.&nbsp; She also has extensive experience and expertise in global commercial real estate insurance underwriting and risk management.&nbsp; Dr. King has always had a passion for helping people to realize their dream of home ownership,&nbsp;become real estate investors and mitigate losses relating to real estate investments.&nbsp;&nbsp;Hunt-King and Associates has a goal to make a difference, through real investment and ownership, in helping family affected by disaster to recover and rebuild community.&nbsp; Dr. King believes that &lsquo;due diligence' is key to making an impact in&nbsp;this area.</p><p>Hunt-King &amp; Associates, Inc is a multi-discipline consulting firm that specializes in&nbsp;&nbsp;Due Diligence Consulting.&nbsp; The firm provides a one-stop-shop for its' in-house consulting solutions combined with services offered through the firm's strategic partners and national solutions providers.</p><p>Contact us and let us put more than 20 years experience to work for you as we&nbsp;assist you with your real estate&nbsp;due diligence, acquisition and selling needs.</p>