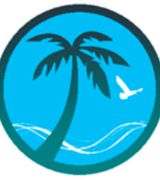 Property Manager (5 years experience)
Specialties:

Notary,
Property Management
Add personality to your profile! Tell the community about yourself, your home, and your profession.
Ideal Florida Villas

is a Property Management Company servicing Central Florida. We are Located at 122 California Blvd Davenport Florida (US 27) at the entrance to Westridge.We are proud to offer exceptional first class service, unsurpassed in the industry. We recognize that each home and owner have individual requirements. We provide a customized service for your personal requirements with attention to detail, ensuring you have satisfied guests that will return again and again!
Our full management service includes:
• Online Reservations System • Online Income Statements
• Free web site for every new home owner • Lawn Service • Pool Service
• Pest Control • Home Inspections • Online Login system
• Home Cleaning Service • Guest relations • Office support for guest and owner services
• Full team of licensed service providers
Owning a vacation home in Florida is a great experience, Ideal Florida Villas Vacation Rentals would like to help make that experience as problem free as possible. We ensure your home and your guests receive the best care and attention available. You can be assured that your investment is in safe hands, and that your guests go home having experienced a fantastic service.
Some homeowners require lots of Rentals others ask us to find new bookings to fill gaps they may have. We provide online bookings for your home, any new bookings are updated on our reservation system and our home owners individual web site availability calendars in real time.

Our support team are always on hand for the homeowner and guests. It may be just a lost key or a plumbing issue. We are there to make sure problems are solved so your guest's vacation is second to none!
Our online booking and availability system allows both management company and homeowners to update property availability across all web sites in real time. The system also dispatches cleaning schedules and home inspections. We launch a FREE dedicated independent web site for your villa showcasing the look and feel of your home and allowing bookings, pricing and online reservations.
The income accounting reports can be accessed and viewed online or downloaded to PDF, Excel or email. Work orders can be requested online,
information about any outstanding work order can be viewed and updated in real time.
With a wealth of experience our friendly team can solve the problems so give us a call today and try a better way with Ideal Florida Villas.
Give us a call and find out how we can help make your Florida home ownership experience a great and fruitful one.
More
Less
About Ideal Florida: <table width="583" border="1"><tbody><tr><td><p align="center"><font><font><font>Ideal Florida Villas<br/><br/><font><font>is a Property Management Company servicing Central Florida. We are Located at 122 California Blvd Davenport Florida (US 27) at the entrance to Westridge.We are proud to offer exceptional&nbsp;first class service, unsurpassed in the industry. We recognize that each home and owner have individual requirements. &nbsp;We provide a customized service for your personal requirements with&nbsp;attention to detail, ensuring you have satisfied guests that will return again and again!</font></font></font></font></font></p><p align="left"><font><font><font><font><font>Our full management service includes:</font></font></font></font></font></p><p align="left"><font><font><font><font><font>&bull; Online Reservations System &bull; Online Income Statements</font></font></font></font></font></p><p align="left"><font><font><font><font><font>&bull;&nbsp;Free web site for every new home owner&nbsp;&bull; Lawn Service&nbsp;&bull; Pool Service &nbsp; &nbsp; &nbsp; &nbsp; &nbsp; &nbsp;</font></font></font></font></font></p><p align="left"><font><font><font><font><font>&bull; Pest Control&nbsp;&bull; Home Inspections&nbsp;&bull; Online Login system&nbsp;</font></font></font></font></font></p><p align="left"><font><font><font><font><font>&bull; Home Cleaning Service &bull; Guest relations &bull; Office support for guest and owner services&nbsp;</font></font></font></font></font></p><p align="left"><font><font><font><font><font>&bull; Full team of licensed service providers&nbsp;</font></font></font></font></font></p><p align="left"><font><font><font><font><font>Owning a vacation home in Florida is a great experience, Ideal Florida Villas&nbsp;Vacation Rentals&nbsp;would like to help make that experience as problem free as&nbsp;possible. We ensure your home and your guests receive the best care and attention available. &nbsp;You can be assured that your investment is in safe hands,&nbsp;and that your guests go home having experienced a fantastic service.&nbsp;</font></font></font></font></font></p><p align="left"><font><font><font><font><font>Some homeowners require lots of Rentals others ask us to find new bookings to fill gaps they may have. We provide online bookings for your home, any new&nbsp;bookings are updated on our reservation system and our home owners individual web site availability calendars in real time.<br/><br/>Our support team are always on hand for the homeowner and guests. It may be just a lost key or a plumbing issue. We are there to make sure problems are solved&nbsp;so your guest's vacation is second to none!</font></font></font></font></font></p><p align="left"><font><font><font><font><font>&nbsp;Our online booking and availability system allows both management company and homeowners to update property availability across all web sites in real&nbsp;time. The system also dispatches cleaning schedules and home inspections. We launch a FREE dedicated independent web site for your villa showcasing the&nbsp;look and feel of your home and allowing bookings, pricing and online reservations.</font></font></font></font></font></p><p align="left"><font><font><font><font><font>The income accounting reports can be accessed and viewed online or downloaded to PDF, Excel or email. Work orders can be requested online,&nbsp;</font></font></font></font></font></p><p align="left"><font><font><font><font><font>information about any outstanding work order can be viewed and updated in real time.</font></font></font></font></font></p><p align="left"><font><font><font><font><font>With a wealth of experience our friendly team can solve the problems so give us a call today and try a better way with&nbsp;Ideal Florida Villas.</font></font></font></font></font></p><p align="left"><font><font><font><font><font>Give us a call and find out how we can help make your Florida home ownership experience a great and fruitful one.</font></font></font></font></font></p></td></tr></tbody></table>