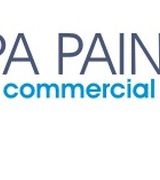 residential painting contractor Con (13 years experience)
Specialties:

Interior Design,
Painting
Add personality to your profile! Tell the community about yourself, your home, and your profession.
Don't imagine it see it!
Vist Our Gallery
Mission
Through our skills, knowledge and dedication provide residential&commercial customers quality and affordable painting service.
Vision
To make you life more colorful!
3 Reasons Why to re/paint your property?
#1 Make your everyday live bright, colorful and happy!
#2 Refresh and clean your home and remove paint hazards
#3 Add value to your property
Why give JPA PAINTING a try? Complimentary Insured CoverageCT Home Improvement Contractor License #Member of the Painting&Decorating Contractors of AmericaMember of Better Business Bureau Member Easy Payments OptionsSkilled workers:Solid PerformanceFair Price:Costumer Focus:Discounts and Reference Bonus Program:Localization***Artists on the board***
Service of associated art painter that provides decorative painting, such as mosaics or decorate child bedroom into something extraordinary!
Your Artistic Resources
We are strategically located in the middle of the Connecticut to serve our customers all around the state. Serving from Sherman, Hartford Glastonbury, Old Lyme New London, Avon, Farmington, Pawcatuck, Berlin, Windsor, Griswold, Kensington, Essex, Wethersfield, Cheshire, Burlington and West Hartford.
Your Free Estimate Just a Click Away!
History
Company was started by Adamkiewicz Family. Andy Adamkiewicz and two brothers Greg and myself Jerry in 2001.
My father has been working in construction companies more than a 15 years and it was a time to do it on our own account. In the 2006 we have employed as much as 10 workers, divided in two crews. Our revenues skyrocket to 300,000 dollars. Currently due to economic conditions, we are employing 5 workers and several sub contractors.
Home Improvement Service
Interior Painting
Popcorn ceiling repair/paintingWallpaper removal or installation such as in kitchensBathroom paintingBasement mold or mildew solutionsCeilings spray-paintingTrim, doors and window sills paintingKitchen cabinets renovation and paintingWindow glazingCrown, chair and base molding paintingStairs polishing and stainingCabinets, doors and trim stainingOther handyman services Exterior Painting
*Power washing*Aluminum PaintingCedar wood stainingLead paint removalExterior latex paintingExterior cement board paintingBarn and Victorian style home renovation and paintingDeck renovation, staining/painting
Visit Our Web
More
Less
About Jerry Adamkiewicz: Don't imagine it see it!<br/><a rel="nofollow" href="http://www.jpapainting.com">Vist Our Gallery</a><br/><br/>Mission<br/><br/>Through our skills, knowledge and dedication provide residential&amp;commercial customers quality and affordable painting service.<br/><br/>Vision<br/>To make you life more colorful!<br/><br/>3 Reasons Why to re/paint your property? <br/>#1 Make your everyday live bright, colorful and happy!<br/>#2 Refresh and clean your home and remove paint hazards<br/> #3 Add value to your property<br/><br/> Why give JPA PAINTING a try? Complimentary Insured CoverageCT Home Improvement Contractor License #Member of the Painting&amp;Decorating Contractors of AmericaMember of Better Business Bureau Member Easy Payments OptionsSkilled workers:Solid PerformanceFair Price:Costumer Focus:Discounts and Reference Bonus Program:Localization***Artists on the board***<br/>Service of associated art painter that provides decorative painting, such as mosaics or decorate child bedroom into something extraordinary!<br/><a rel="nofollow" href="http://artezan.com/">Your Artistic Resources</a><br/> <br/> We are strategically located in the middle of the Connecticut to serve our customers all around the state. Serving from Sherman, Hartford Glastonbury, Old Lyme New London, Avon, Farmington, Pawcatuck, Berlin, Windsor, Griswold, Kensington, Essex, Wethersfield, Cheshire, Burlington and West Hartford. <br/><br/><a rel="nofollow" href="http://www.jpapainting.com">Your Free Estimate Just a Click Away!</a> <br/><br/>History<br/><br/>Company was started by Adamkiewicz Family. Andy Adamkiewicz and two brothers Greg and myself Jerry in 2001.<br/><br/>My father has been working in construction companies more than a 15 years and it was a time to do it on our own account. In the 2006 we have employed as much as 10 workers, divided in two crews. Our revenues skyrocket to 300,000 dollars. Currently due to economic conditions, we are employing 5 workers and several sub contractors. <br/>Home Improvement Service <br/><br/>Interior Painting<br/>Popcorn ceiling repair/paintingWallpaper removal or installation such as in kitchensBathroom paintingBasement mold or mildew solutionsCeilings spray-paintingTrim, doors and window sills paintingKitchen cabinets renovation and paintingWindow glazingCrown, chair and base molding paintingStairs polishing and stainingCabinets, doors and trim stainingOther handyman services Exterior Painting<br/>*Power washing*Aluminum PaintingCedar wood stainingLead paint removalExterior latex paintingExterior cement board paintingBarn and Victorian style home renovation and paintingDeck renovation, staining/painting<a rel="nofollow" href="http://www.JpaPainting.com">Visit Our Web</a>