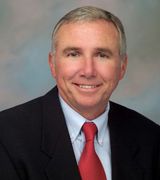 Schloegel Design Remodel, Inc.
Jake Schloegel- President (37 years experience)
Specialties:

Architecture,
Carpentry,
General Contracting,
Interior Design
Add personality to your profile! Tell the community about yourself, your home, and your profession.
Jake Schloegel is a lifelong Kansas City resident who has been providing Kansas City with innovative remodeling solutions for over thirty years. During this time, Schloegel Design Remodel has helped transform the lives and homes of over 2000 families by providing them with top notch quality and dream remodeling results. In fact, Schloegel Design Remodel has won more awards for their projects than any other company in all of Kansas City, including the prestigious "Most Ethical Small Business in America" award in 2005.
Jake's expert service has made him one of the industry's most trusted leaders – in fact, 88% of Jake's new business comes by way of client referral. Jake's personal commitment to educating homeowners through blogs, seminars and hands-on service add to the many reasons that so many Kansas City residents have placed their trust in Shloegel Design Remodel.
Schloegel Design Remodel has also received two national award recognitions from "Qualified Remodeler Magazine" competitions. They were selected by Remodeling Magazine as one of the "2001 Big 50" remodeling companies, and, since 1990, Schloegel Design Remodel has also won awards every year in the annual Kansas City NARI remodeling project competitions. Jake was also given the President's Choice Award by the Kansas City NARI chapter in 2000 and was added to their Hall of Fame in 2004.
In 2004 Schloegel Design Remodel received the "25 under 25" award which recognizes the best 25 Kansas City area companies with fewer than 25 employees for sound business practices.
More
Less
About Schloegel Design Remodel, Inc.: <p>Jake Schloegel is a lifelong Kansas City resident who has been providing Kansas City with innovative remodeling solutions for over thirty years. During this time, Schloegel Design Remodel has helped transform the lives and homes of over 2000 families by providing them with top notch quality and dream remodeling results. In fact, Schloegel Design Remodel has won more awards for their projects than any other company in all of Kansas City, including the prestigious "Most Ethical Small Business in America" award in 2005.</p><p>Jake's expert service has made him one of the industry's most trusted leaders &ndash; in fact, 88% of Jake's new business comes by way of client referral. Jake's personal commitment to educating homeowners through blogs, seminars and hands-on service add to the many reasons that so many Kansas City residents have placed their trust in Shloegel Design Remodel.</p><p>Schloegel Design Remodel has also received two national award recognitions from "Qualified Remodeler Magazine" competitions. They were selected by Remodeling Magazine as one of the "2001 Big 50" remodeling companies, and, since 1990, Schloegel Design Remodel has also won awards every year in the annual Kansas City NARI remodeling project competitions. Jake was also given the President's Choice Award by the Kansas City NARI chapter in 2000 and was added to their Hall of Fame in 2004.</p><p>In 2004 Schloegel Design Remodel received the "25 under 25" award which recognizes the best 25 Kansas City area companies with fewer than 25 employees for sound business practices.</p>