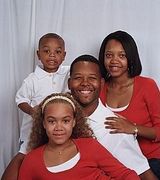 Jevon Robertson
Content flagged

We will review this content. Thanks for helping make the site more useful to everyone. To learn more, read Zillow's Good Neighbor Policy.
Senior Mortgage Consultant (15 years experience)
Specialties:

Purchase Loan,
Refinancing,
Mortgage Planning,
FHA Specialist / 203k 203b
Add personality to your profile! Tell the community about yourself, your home, and your profession.
Disclaimer:

The postings on this site are my own and don't necessarily represent the position of Caliber Funding.

Services I Provide

While I write all types of mortgage loans, conventional, VA, USDA/Rural Development, and HARP (Fannie & Freddie Relief Programs) Homepath, MyCommunity and HUD ($100 Down Programs) I have been specializing in FHA mortgage loans for 10 years. During the refinance boom lenders focused a lot of their attention on subprime loans. At the time those loans were a viable alternative to conventional loans for those clients with less than perfect credit. As with a lot of lenders I relied on them at times however I looked at a more sensible mortgage in FHA. If you are looking at mortgaging a home to purchase, refinance, or a property that is in need of repair for purchase or refinancing you need to work with a loan officer that doesn't just have access to FHA loan programs but a loan officer that has experience actually closing these loans. Year to date I am closing FHA purchase loans from application to closing in roughly 20 days, and FHA refinance loans in 25 days. Conventional loans can be done in roughly 15 days.

I want to earn your referral business and your confidence...as much, if not more than I want to close your loan!

I have been in the mortgage lending business for 10 years and my business is based mainly on referrals. I generate referrals by placing my clients needs 1st. I want you to be 100% satisfied that I obtained the best available financing for you

My Promise to you:

I will do everything I can to obtain the best available financing based on your needs. I will educate you on the options you have, so that you can make an informed decision about the mortgage loan you select to finance your home.

The best part of my job:

I really believe that the best part of my job is helping people navigate the home buying process. Even during the refinance booms I focused on purchase business. I will always take care of my existing clients and look for opportunities to improve their current financing. The most rewarding part of my job is when I am sitting at the closing and my clients realize that they are homeowners. It is truly a great feeling to help someone achieve one of their dreams.

Call me today! I'd love to help you also! 312-719-3328
More
Less
About Jevon Robertson: Disclaimer:<br/><br/>The postings on this site are my own and don't necessarily represent the position of Caliber Funding.<br/><br/>Services I Provide<br/><br/>While I write all types of mortgage loans, conventional, VA, USDA/Rural Development, and HARP (Fannie &amp; Freddie Relief Programs) Homepath, MyCommunity and HUD ($100 Down Programs) I have been specializing in FHA mortgage loans for 10 years. During the refinance boom lenders focused a lot of their attention on subprime loans. At the time those loans were a viable alternative to conventional loans for those clients with less than perfect credit. As with a lot of lenders I relied on them at times however I looked at a more sensible mortgage in FHA. If you are looking at mortgaging a home to purchase, refinance, or a property that is in need of repair for purchase or refinancing you need to work with a loan officer that doesn't just have access to FHA loan programs but a loan officer that has experience actually closing these loans. Year to date I am closing FHA purchase loans from application to closing in roughly 20 days, and FHA refinance loans in 25 days. Conventional loans can be done in roughly 15 days.<br/><br/>I want to earn your referral business and your confidence...as much, if not more than I want to close your loan!<br/><br/>I have been in the mortgage lending business for 10 years and my business is based mainly on referrals. I generate referrals by placing my clients needs 1st. I want you to be 100% satisfied that I obtained the best available financing for you<br/><br/>My Promise to you:<br/><br/>I will do everything I can to obtain the best available financing based on your needs. I will educate you on the options you have, so that you can make an informed decision about the mortgage loan you select to finance your home.<br/><br/>The best part of my job:<br/><br/>I really believe that the best part of my job is helping people navigate the home buying process. Even during the refinance booms I focused on purchase business. I will always take care of my existing clients and look for opportunities to improve their current financing. The most rewarding part of my job is when I am sitting at the closing and my clients realize that they are homeowners. It is truly a great feeling to help someone achieve one of their dreams.<br/><br/>Call me today! I'd love to help you also! 312-719-3328