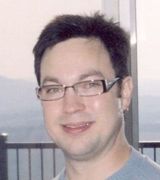 Add personality to your profile! Tell the community about yourself, your home, and your profession.
I work for MyFHA, a nationwide matchmaker between borrowers who would like get an FHA mortgage and people who would like to assist them.
I am also a husband and father, amateur bread baker, hopeless political junkie, and genuinely nice guy!
My business is at www.myfha.net/mortgageleads
And if you want to stalk me, I'm occasionally found at www.twitter.com/JohnScottSmith
About John Scott Smith: I work for MyFHA, a nationwide matchmaker between borrowers who would like get an FHA mortgage and people who would like to assist them.<br/><br/>I am also a husband and father, amateur bread baker, hopeless political junkie, and genuinely nice guy!<br/><br/>My business is at www.myfha.net/mortgageleads<br/><br/>And if you want to stalk me, I'm occasionally found at www.twitter.com/JohnScottSmith