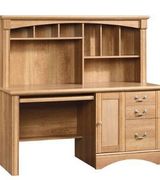 Louis Santagata
Flag content

Close

We're Sorry

This service is temporarily unavailable. Please come back later and try again.
Add personality to your profile! Tell the community about yourself, your home, and your profession.
Grew up in FL, spent the last 15 years in GA. My wife and I are moving to CT, her next week, and me shortly thereafter, and what do we get: 7 inches of snow accumulation at my house in Augusta, GA....Absolutely unheard of, but that's my luck. Prior to 02/12/10, I don't think more than an inch of snow stuck to the ground here if you added up all 15 years. Not all is bad though, a boat has made its way to me from a friend who is leaving the country for reasons that if he told you, he'd have to kill you. Could use some minor repairs, 90% cosmetic (not bad for a 74 Neptune), and I get to fish for 3 weeks out of the year, jk, but really it's going to be culture shock. The house we're buying is awesome though, the builder seems great, so far I'd recommend him to anyone, haven't lived there yet, but the craftsmanship and attention to detail seems flawless. Anyone moving to Northeast, CT, I would definitely recommend this builder, but I'm not going to throw anyone's name out without the OK. Anyone with any tips on surviving the cold, please pass them on, you're reading about a guy who didn't wear pants, just shorts, until college and work made long pants relevant. Anyways, if you've read this far, feel free to pass along some advice, and if you want some advice or ideas to bounce around about this crazy real estate market, I'll be more than happy to entertain, because it's crazy and if I'm lucky, I'll never see it again. Oh, and if your house hunting takes you to Glocester, RI, stay away from 23 Waterman Lake Dr, way over-priced for a handyman special, I don't think it sells for more than 177500 (listed for 219900) unless someone that doesn't know any better just falls in love with the cape cod look and country charm. 7 Rockledge Ave in Lincoln, RI becomes a better deal almost daily, but be ready to put some cash into it, more than the asset management agency is going to make it sound, plan on 30-40,000 @ least, water damage is on every floor and dominates the lower level (basement). I heard it might have sold but 17 (either brown or brook) hill rd on Harmony Hill in Glocester, RI needs to be purchased by a contractor and I promise you that you will make 100,000 off the property, if you're good at what you do. Check it out, full disclosure, I have no interest in any of those properties, just want to keep people informed on what I've seen, and I've seen just about everything for sale in RI and NE Conn. I like to make furniture too, so if you live in Brooklyn, CT, let me know what you need, please don't need it next week though, because the line is getting quite long.
More
Less