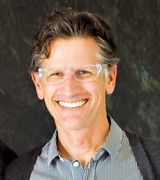 Architect (23 years experience)
Specialties:

Architecture,
Interior Design
Add personality to your profile! Tell the community about yourself, your home, and your profession.
Mark English AIA and his associates at Mark English Architects create beautiful modern architecture, exploring the power of simple forms and spaces specific to place and client desire. Since its founding in 1992, Mark English Architects has designed numerous residential and entertainment spaces throughout California, Texas and Mexico. The firm has a special interest in building in the urban context, with half of its work occurring in San Francisco.
Mark English Architects offers a designer's sense of artistry, supported by practical knowledge gained from years of direct hands-on building experience, having worked as a carpenter on his first realized home design at the age of 19. The team respectfully guides the the client towards what could, and what should, happen in a space - so that they are both pleased and surprised by the results.
Mark's undergraduate experience at CalPoly included rigorous training in engineering and structural principles. Incorporating practical experience with structural systems and energy efficiency to the project early helps to streamline the design process.
Graduate studies at the Syracuse University campus in Florence, Italy complemented Mark's interests in Greco-roman and Mesoamerican archaeology and history.
As a licensed architect, Mark has supported the profession and his colleagues through participation in the AIA, the local AIA's Small Business Committee, and by coaching his peers on new strategies for social media and marketing. He has also promoted principles of energy-efficient design as it relates to compliance with California's Title 24 energy code, as well as green building programs such as Green-point Rating and the California Solar Initiative.
Mark English is the editor of two respected online magazines, and along with co-editor and writer Rebecca Firestone, has created a forum for the local architectural community with"The Architects' Take". A second online publication, "Green Compliance Plus" features residential energy compliance case studies and advice, as well as serving as a portal for Residential Title-24 services tailored for architects as clients.
The Firm is located in San Francisco's North Beach neighborhood above the venerable Tosca Cafe on Columbus Avenue.
More
Less
About Mark English architect: <div>Mark English AIA and his associates at Mark English Architects create beautiful modern architecture, exploring the power of simple forms and spaces specific to place and client desire. &nbsp;Since its founding in 1992, Mark English Architects has designed numerous residential and entertainment spaces throughout California, Texas and Mexico. The firm has a special interest in building in the urban context, with half of its work occurring in San Francisco.&nbsp;<br/><div>Mark English Architects offers a designer's sense of artistry, supported by practical knowledge gained from years of direct hands-on building experience, having worked as a carpenter on his first realized home design at the age of 19. The team respectfully guides the the client towards what could, and what should, happen in a space - so that they are both pleased and surprised by the results.<br/><div>Mark's undergraduate experience at CalPoly included rigorous training in engineering and structural principles. Incorporating practical experience with structural systems and energy efficiency to the project early helps to streamline the design process.&nbsp;<br/><div>Graduate studies at the Syracuse University campus in Florence, Italy complemented Mark's interests in Greco-roman and Mesoamerican archaeology and history.<br/><div>As a licensed architect, Mark has supported the profession and his colleagues through participation in the AIA, the local AIA's Small Business Committee, and by coaching his peers on new strategies for social media and marketing. He has also promoted principles of energy-efficient design as it relates to compliance with California's Title 24 energy code, as well as green building programs such as Green-point Rating and the California Solar Initiative.<br/><div>Mark English is the editor of two respected online magazines, and along with co-editor and writer Rebecca Firestone, has created a forum for the local architectural community with"The Architects' Take". A second online publication, "Green Compliance Plus" features residential energy compliance case studies and advice, as well as serving as a portal for Residential Title-24 services tailored for architects as clients.<br/><div>The Firm is located in San Francisco's North Beach neighborhood above the venerable Tosca Cafe on Columbus Avenue.</div></div></div></div></div></div></div>