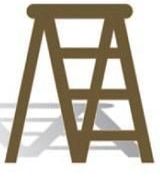 Specialties:

General Contracting
Add personality to your profile! Tell the community about yourself, your home, and your profession.
At Matheson Renovations of Dayton, OH, we listen to your needs and turn your ideas into reality. We offer 3rd generation of excellence for the very best of quality in the construction of your space. We pride ourselves on providing our clients with personal service and exceptional custom design from concept to completion. Together we can turn your dream into reality and your house into a home. We are fully insured for your protection.
Learn More About Matheson Renovations:
Kitchen & Bathroom Remodeling
Walk-In Showers & Bathtubs
Jacuzzi Tubs
Tile
Heated Floors
Granite Countertops
Cabinets
ADA Bathrooms & Kitchen Remodeling
Design Build - Businesses & Store Fronts
All Roofs
Room Additions
Flooring

Finished Basements
Interior & Exterior Painting
Mold Remediation
Custom Faux Finishes
Historical Restorations
Electric
Concrete Stamping
Pavers
Driveways
Plumbing
Siding & Gutters
Decks & Patios
Proudly Serving Dayton, Centerville, Oakwood, Kettering, Beavercreek, Germantown, Springboro, Middletown and surrounding cities.
More
Less
About Matheson Renovations: <p><strong>At Matheson Renovations of Dayton, OH, we listen to your needs and turn your ideas into reality.&nbsp;</strong>We offer 3rd generation of excellence for the very best of quality in the construction of your space. We pride ourselves on providing our clients with personal service and exceptional custom design from concept to completion. Together we can turn your dream into reality and your house into a home. We are fully insured for your protection.</p><br/><br/><div class="bodybulletContent"><p><strong>Learn More About Matheson Renovations:</strong></p><table border="0" width="100%"><tbody><tr><td width="50%"><ul style="text-align: left;"><li style="padding-left: 5px;">Kitchen &amp; Bathroom Remodeling</li><li style="padding-left: 5px;">Walk-In Showers &amp; Bathtubs</li><li style="padding-left: 5px;">Jacuzzi Tubs</li><li style="padding-left: 5px;">Tile</li><li style="padding-left: 5px;">Heated Floors</li><li style="padding-left: 5px;">Granite Countertops</li><li style="padding-left: 5px;">Cabinets</li><li style="padding-left: 5px;">ADA Bathrooms &amp; Kitchen Remodeling</li><li style="padding-left: 5px;">Design Build - Businesses &amp; Store Fronts</li><li style="padding-left: 5px;">All Roofs</li><li style="padding-left: 5px;">Room Additions</li><li style="padding-left: 5px;">Flooring</li></ul></td><td width="50%"><ul style="text-align: left;"><li style="padding-left: 5px;">Finished Basements</li><li style="padding-left: 5px;">Interior &amp; Exterior Painting</li><li style="padding-left: 5px;">Mold Remediation</li><li style="padding-left: 5px;">Custom Faux Finishes</li><li style="padding-left: 5px;">Historical Restorations</li><li style="padding-left: 5px;">Electric</li><li style="padding-left: 5px;">Concrete Stamping</li><li style="padding-left: 5px;">Pavers</li><li style="padding-left: 5px;">Driveways</li><li style="padding-left: 5px;">Plumbing</li><li style="padding-left: 5px;">Siding &amp; Gutters</li><li style="padding-left: 5px;">Decks &amp; Patios</li></ul></td></tr></tbody></table><p>Proudly Serving Dayton, Centerville, Oakwood, Kettering, Beavercreek, Germantown, Springboro, Middletown and surrounding cities.&nbsp;</p></div>