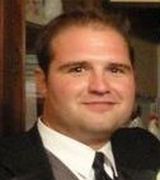 Matthew Mann
Content flagged

We will review this content. Thanks for helping make the site more useful to everyone. To learn more, read Zillow's Good Neighbor Policy.
Retail Loan Officer (8 years experience)
Specialties:

Purchase Loan,
Refinancing,
Mortgage Planning,
VA & FHA Specailist.
Add personality to your profile! Tell the community about yourself, your home, and your profession.
Hello to All and thank you for visiting my professional profile,
My name is Matthew Mann and i am a Retail Loan Officer with Mortgage Services III, LLC (MSI) NMLS ID#: 172606 They are a fresh face in the Mortgage Industry. With the financial security of community bank ownership and an experienced and knowledgeable staff, MSI is positioned to provide you with a world class customer experience! We are looking forward to earning your business and closing your loan!
Prior to starting my career as a loan officer, I enlisted into the Indiana Army National Guard as an Infantry Solider. In 2006 – 2007 my unit 2-152 HHC INF 38th Division was deployed to Iraq. Awards Include: Purple Heart, Army Accommodation Medal, Ect.
Summary of my deployment as written on Wikipedia:
Team Gator in Al Anbar-Operation Iraqi Freedom
"From October 2006 to September 2007, a company from the 38th Infantry Division saw extensive combat in Ramadi and Fallujah, ), and it would participate in major clearing operations during the Surge of 2007. It was also during this time that the company would be reconsolidated in Ramadi when the Fallujah platoon was returned to the operational control of its company headquarters. Team Gator, or the "Cyclones" as they were known by their call sign, opened 8 new police stations in Al Anbar Province, including western, southern, and eastern Ramadi; as well as in and around the Falllujah AO. During the process, the unit participated in 8 battalion sized enemy clearing operations, conducted hundreds of joint patrols with Iraqi Security Forces, and was credited with the capture of over 100 insurgents, and an unknown number killed. The company would pay heavily for its accomplishments with 27 Purple Hearts, and one soldier killed in action, Staff Sergeant Bradley D. King, who was killed on 2 April 2007, by an Improvised Explosive Device (IED) during a raid on a known insurgent bomb maker's house in the village of Fuhaylat, southwest of Fallujah. Soldiers of the unit earned 27 Bronze Stars, with two for Valor. The company received the Naval Unit Commendation and the Meritorious Unit Commendation. The company had many soldiers who committed numerous acts of heroism that have not been truly known to this day. The unit is second only to Company D Rangers for being the most decorated and combat experienced company sized element in the Indiana Army National Guard since World War II."
More
Less
About Matthew Mann: <p class="MsoNoSpacing"><font><font><strong>Hello to All and thank you for visiting my professional profile,</strong></font></font></p><p class="MsoNoSpacing"><font><font><strong>&nbsp;</strong></font></font></p><p class="MsoNoSpacing"><font><strong>My name is Matthew Mann and i am a Retail Loan Officer with Mortgage Services III, LLC (MSI) NMLS ID#: 172606 They are a fresh face in the Mortgage Industry. With the financial security of community bank ownership and an experienced and knowledgeable staff, MSI is positioned to provide you with a world class customer experience! We are looking forward to earning your business and closing your loan!</strong></font></p><p class="MsoNoSpacing"><font><strong>&nbsp;</strong><strong>Prior to starting my career as a loan officer, I enlisted into the Indiana Army National Guard as an Infantry Solider.&nbsp;</strong> In 2006 &ndash; 2007 my unit 2-152 HHC INF 38th Division was deployed to Iraq.&nbsp; Awards Include: Purple Heart, Army Accommodation Medal, Ect.</font></p><p class="MsoNoSpacing">&nbsp;Summary of my deployment as written on Wikipedia:</p><p class="MsoNoSpacing">&nbsp; &nbsp;&nbsp; Team Gator in Al Anbar-Operation Iraqi Freedom</p><p class="MsoNoSpacing">"From October 2006 to September 2007, a company from the 38th Infantry Division saw extensive combat in Ramadi and Fallujah, ), and it would participate in major clearing operations during the Surge of 2007. It was also during this time that the company would be reconsolidated in Ramadi when the Fallujah platoon was returned to the operational control of its company headquarters. Team Gator, or the "Cyclones" as they were known by their call sign, opened 8 new police stations in Al Anbar Province, including western, southern, and eastern Ramadi; as well as in and around the Falllujah AO. During the process, the unit participated in 8 battalion sized enemy clearing operations, conducted hundreds of joint patrols with Iraqi Security Forces, and was credited with the capture of over 100 insurgents, and an unknown number killed. The company would pay heavily for its accomplishments with 27 Purple Hearts, and one soldier killed in action, Staff Sergeant Bradley D. King, who was killed on 2 April 2007, by an Improvised Explosive Device (IED) during a raid on a known insurgent bomb maker's house in the village of Fuhaylat, southwest of Fallujah. Soldiers of the unit earned 27 Bronze Stars, with two for Valor. The company received the Naval Unit Commendation and the Meritorious Unit Commendation. The company had many soldiers who committed numerous acts of heroism that have not been truly known to this day. The unit is second only to Company D Rangers for being the most decorated and combat experienced company sized element in the Indiana Army National Guard since World War II."</p><br class="MsoNoSpacing"/><br/>