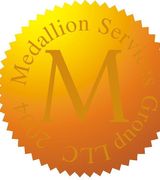 Professional Home Inspectors (11 years experience)
Specialties:

Inspection,
Radon and Mold Testing
Add personality to your profile! Tell the community about yourself, your home, and your profession.
We are the highest rated inspectors on www.kudzu.com, and have been for more than 6 years in a row. We are actually a team of two inspectors who always inspect every house as a team. We are both ICC/CABO building code certified, certified members of ASHI, and the leading professional inspector association in the United States.

We inspect new and existing homes, townhouses, condos and income properties. For new construction, we also offer pre-drywall, foundation and final inspections. When the house is almost a year old, we return and inspect the house before you provide the list of repairs to your builder.

We also offer additional services, such as radon testing, mold testing, and indoor air quality testing.

All of our reports are delivered the same day as PDF files with photographs to the people you, the customer, tell us to send it to.

Check out the more than 350 ratings and comments by actual customers listed on www.kudzu.com about us and you will get a good understanding how we will work for you, and provide the information you need to make an informed decision about the purchase of a house.

We offer 2 inspection times each day, 9 am and 1 pm. Your report is always delivered to you by no later than 5 pm the same day.

While we are inspecting, Christine or Beverly are available each day between 9 am and 5 pm to answer your questions, provide you a firm quote for your inspection, and to make your appointment. They make the arrangements for access so that your inspection starts on-time.

Call us. We guarantee you will be satisfied.
More
Less
About MedallionInspections: We are the highest rated inspectors on www.kudzu.com, and have been for more than 6 years in a row. We are actually a team of two inspectors who always inspect every house as a team. We are both ICC/CABO building code certified, certified members of ASHI, and the leading professional inspector association in the United States.<br/><br/>We inspect new and existing homes, townhouses, condos and income properties. For new construction, we also offer pre-drywall, foundation and final inspections. When the house is almost a year old, we return and inspect the house before you provide the list of repairs to your builder.&nbsp;<br/><br/>We also offer additional services, such as radon testing, mold testing, and indoor air quality testing.&nbsp;<br/><br/>All of our reports are delivered the same day as PDF files with photographs to the people you, the customer, tell us to send it to.&nbsp;<br/><br/>Check out the more than 350 ratings and comments by actual customers listed on www.kudzu.com about us and you will get a good understanding how we will work for you, and provide the information you need to make an informed decision about the purchase of a house.&nbsp;<br/><br/>We offer 2 inspection times each day, 9 am and 1 pm. Your report is always delivered to you by no later than 5 pm the same day.&nbsp;<br/><br/>While we are inspecting, Christine or Beverly are available each day between 9 am and 5 pm to answer your questions, provide you a firm quote for your inspection, and to make your appointment. They make the arrangements for access so that your inspection starts on-time.<br/><br/>Call us. We guarantee you will be satisfied.&nbsp;