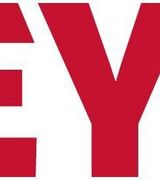 Currency Exchange Experts (36 years experience)
Specialties:

Foreign currency exchange,
foreign currency exchange,
Foreign Currency Exchange
Add personality to your profile! Tell the community about yourself, your home, and your profession.
Company Overview
Moneycorp is a trading name of TTT Moneycorp Limited. The company was established in 1962 and has been dealing in currency exchange since 1979. Since that time, we have been providing our clients with an exceptional level of service – as well as value for money. Last year alone we traded more than $18billion in currencies.

Moneycorp Inc. was established in Florida in 2004 to provide local support and assistance to our partners and clients in the United States. Our local team of experts are available to help with any questions you may have.

Mission
Our mission is to be expert in all that we do, accessible to our customers and pioneering in our technology, products and services. Our aim is to continue to set the standards within the currency exchange and global payment markets.

Products
If you have a client with a foreign exchange requirement, for example if you are a Realtor and your client is buying a property or an immigration attorney and your client is relocating to America from overseas, our Referring Partner Program can help you. We offer your clients a complete currency solution that will save them money, time and hassle and best of all, we offer referral fees to you as a referring partner. Contact Moneycorp Inc today for more information.
More
Less
About Moneycorp: <p><strong>Company Overview<br/></strong>Moneycorp is a trading name of TTT Moneycorp Limited. The company was established in 1962 and has been dealing in currency exchange since 1979. Since that time, we have been providing our clients with an exceptional level of service &ndash; as well as value for money. Last year alone we traded more than $18billion in currencies.<br/><br/>Moneycorp Inc. was established in Florida in 2004 to provide local support and assistance to our partners and clients in the United States. Our local team of experts are available to help with any questions you may have.<br/><br/><strong>Mission<br/></strong>Our mission is to be expert in all that we do, accessible to our customers and pioneering in our technology, products and services. Our aim is to continue to set the standards within the currency exchange and global payment markets.<br/><br/><strong>Products<br/></strong>If you have a client with a foreign exchange requirement, for example if you are a Realtor and your client is buying a property or an immigration attorney and your client is relocating to America from overseas, our Referring Partner Program can help you. We offer your clients a complete currency solution that will save them money, time and hassle and best of all, we offer referral fees to you as a referring partner. Contact Moneycorp Inc today for more information.</p><table class="uiInfoTable profileInfoTable noBorder"><tbody><tr><th class="label"/><td class="data"/></tr></tbody></table>