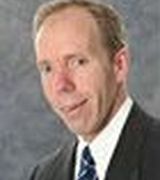 Sandro - NW Real Estate
3 Recent Sales (last 12 months)
Real Estate Marketing Consultant /
Specialties:

Buyer's Agent,
Listing Agent,
Foreclosure,
Short-Sale
Add personality to your profile! Tell the community about yourself, your home, and your profession.
Real Estate?
Part of my professional career started as a design engineer in the high tech industry. During that time, I developed an interest for web development and internet marketing. This interest grew into a free lance business that helped many organizations with their online marketing, web development and e-commerce initiatives. Engineering or my consulting practice however never subdued my passion for real estate and real estate investment.
My analytical mind set has served me well over the years to take any guesses out of pricing real estate, whether it is for investment or personal use. The project management background and leadership role from corporate world and my consulting business prepared me with the necessary skills to take charge of any difficult transaction and coordinate with the multitude of other people involved behind the scenes to make a transaction a successful transaction.
Today, with over 90% of people looking for real estate conduct their searches online. Real estate internet marketing and in-depth knowledge how to market online is a must if you want your home sold. Luckily for my clients, when they hire me to help them sell their homes, they get a real estate professional and a seasoned internet marketer.
As a real estate professional I enjoy investing in real estate and the rewards it has to offer. However I get the biggest satisfaction when I help others realize their goal in selling or buying real estate. There is nothing more rewarding than handing over the keys to a first home buyer, or helping a client make a wise real estate investment and know that they put their trust in me to help them get closer to financial security.
But life in the North West is more than real estate. I enjoy most of all, spending time with my three kids and wife. Snohomish offers great fishing and hiking trails. So if I am not doing real estate, then I am having fun with my family or fly fishing.
Thinking of moving to Snohomish County? Visit my real estate blog at www.nwrealestateagent.com I specialize in South Snohomish real estate and areas of North King County. Drop me a note, love to hear your thoughts.
Places I like:
Jetty Island
Seattle Science Center
Snoqualmie Train Depot
Snoqualmie Falls
More
Less
About Sandro - NW Real Estate: Real Estate? <br/><br/>Part of my professional career started as a design engineer in the high tech industry. During that time, I developed an interest for web development and internet marketing. This interest grew into a free lance business that helped many organizations with their online marketing, web development and e-commerce initiatives. Engineering or my consulting practice however never subdued my passion for real estate and real estate investment. <br/><br/>My analytical mind set has served me well over the years to take any guesses out of pricing real estate, whether it is for investment or personal use. The project management background and leadership role from corporate world and my consulting business prepared me with the necessary skills to take charge of any difficult transaction and coordinate with the multitude of other people involved behind the scenes to make a transaction a successful transaction. <br/><br/>Today, with over 90% of people looking for real estate conduct their searches online. Real estate internet marketing and in-depth knowledge how to market online is a must if you want your home sold. Luckily for my clients, when they hire me to help them sell their homes, they get a real estate professional and a seasoned internet marketer. <br/><br/>As a real estate professional I enjoy investing in real estate and the rewards it has to offer. However I get the biggest satisfaction when I help others realize their goal in selling or buying real estate. There is nothing more rewarding than handing over the keys to a first home buyer, or helping a client make a wise real estate investment and know that they put their trust in me to help them get closer to financial security. <br/><br/>But life in the North West is more than real estate. I enjoy most of all, spending time with my three kids and wife. Snohomish offers great fishing and hiking trails. So if I am not doing real estate, then I am having fun with my family or fly fishing. <br/><br/>Thinking of moving to Snohomish County? Visit my real estate blog at www.nwrealestateagent.com I specialize in South Snohomish real estate and areas of North King County. Drop me a note, love to hear your thoughts.<br/><br/><br/>Places I like:<br/><a rel="nofollow" href="http://www.everettwa.org/Get_PDF.aspx?pdfID=1099">Jetty Island</a><br/>Seattle Science Center<br/><a rel="nofollow" href="http://www.trainmuseum.org/SnoqualmieDepot.asp">Snoqualmie Train Depot</a><br/><a rel="nofollow" href="http://www.snoqualmiefalls.com/">Snoqualmie Falls</a><br/><br/><br/>
Property Address
Represented
Sold Date
Price