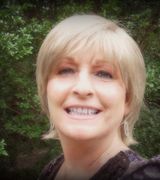 Founder
Specialties:

Staging,
Interior Design
Add personality to your profile! Tell the community about yourself, your home, and your profession.
Hi Everyone. My name is Sandra and I am the founder of Owl Stage and Design. Like many of you, I transplanted to North Carolina several years ago and absolutely love North Carolina! I have two fantastic children-one getting ready to exit college and the other preparing to enter. My family and friends refer to me as the "fixer." If there is a problem or concern-folks seek me out. I have always had a desire to help others…and an eye for design.
I discovered my passion for design and making places "shine" at an early age. My love for design began with my studying of books, magazines and floor plans of homes. In 1995, I became professionally associated with the home industry and today remain fascinated by how the use of color, arrangement, pattern, scale and balance can affect our surroundings and influence our emotions. My ongoing passion propelled me into the Staging & Redesign Industry. I am affiliated with the Raleigh Regional Association of Realtors, North Carolina Association of Realtors and National Association of Realtors.
Owl Stage and Design is a member of the ASHSR (American Society of Home Stagers and Redesigners) and is a HSR Certified Professional Home Staging and Interior Redesign Company serving the Raleigh, Durham, Cary, Chapel Hill, RTP and surrounding areas. The HSR Certification program is accredited by the Real Estate Staging Association (RESA), who is the only third-party, governing association for the home staging industry.
At Owl Stage and Design, we are experts in creating a vision in each home that buyers will fall in love with! Your home is one of your greatest assets and a reflection of you. By use of my expertise, together we can transform your surroundings to make them "shine."
Please feel free to contact me today at Owl Stage and Design.
- See more at: http://owlstageanddesign.com/about-us/#sthash.BJ6ipBAA.dpuf
More
Less
About Sandra Battaglia: <p>Hi Everyone.&nbsp; My name is Sandra and I am the founder of Owl Stage and Design.&nbsp; Like many of you, I transplanted to North Carolina several years ago and absolutely love North Carolina!&nbsp; I have two fantastic children-one getting ready to exit college and the other preparing to enter.&nbsp; My family and friends refer to me as the "fixer."&nbsp; If there is a problem or concern-folks seek me out.&nbsp; I have always had a desire to help others&hellip;and an eye for design.</p><br/><p>I discovered my passion for design and making places "shine" at an early age.&nbsp; My love for design began with my studying of books, magazines and floor plans of homes.&nbsp; In 1995, I became professionally associated with the home industry and today remain fascinated by how the use of color, arrangement, pattern, scale and balance can affect our surroundings and influence our emotions.&nbsp; My ongoing passion propelled me into the Staging &amp; Redesign Industry.&nbsp; I am affiliated with the Raleigh Regional Association of Realtors, North Carolina Association of Realtors and National Association of Realtors.</p><br/><p>Owl Stage and Design is a member of the ASHSR (American Society of Home Stagers and Redesigners) and is a HSR Certified Professional Home Staging and Interior Redesign&nbsp;Company serving the Raleigh, Durham, Cary, Chapel Hill, RTP&nbsp;and surrounding areas. The HSR Certification program is&nbsp;accredited by the Real Estate Staging Association (RESA), who is the only third-party, governing association for the home staging industry.</p><br/><p><strong>At Owl Stage and Design, we are experts in creating a vision in each home that buyers will fall in love with!&nbsp;</strong> Your home is one of your greatest assets and a reflection of you.&nbsp; By use of my expertise, together we can transform your surroundings to make them "shine."</p><br/><p>Please feel free to contact me today at Owl Stage and Design.</p><br/><p>- See more at: http://owlstageanddesign.com/about-us/#sthash.BJ6ipBAA.dpuf</p>